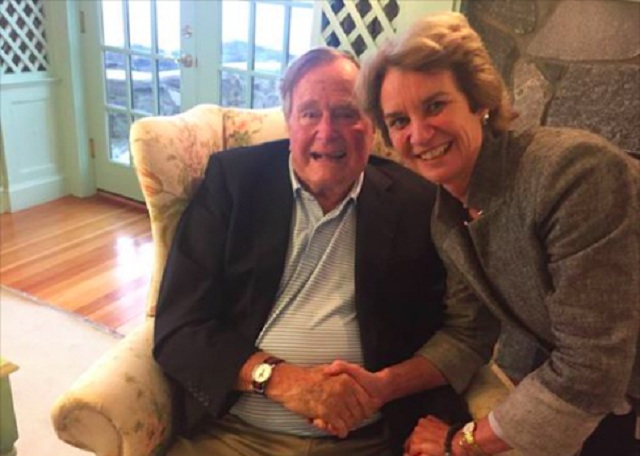 Donald Trump has snagged another huge reverse endorsement.

Republican saboteur George H.W. Bush said he's planning to vote for Hillary Clinton this November.

From Politico:

Former President George H.W. Bush is bucking his party's presidential nominee and plans to vote for Hillary Clinton in November, according to a member of another famous political family, the Kennedys.

Bush, 92, had intended to stay silent on the White House race between Clinton and Donald Trump, a sign in and of itself of his distaste for the GOP nominee. But his preference for the wife of his own successor, President Bill Clinton, nonetheless became known to a wider audience thanks to Kathleen Hartington Kennedy Townsend, the former Maryland lieutenant governor and daughter of the late Robert F. Kennedy.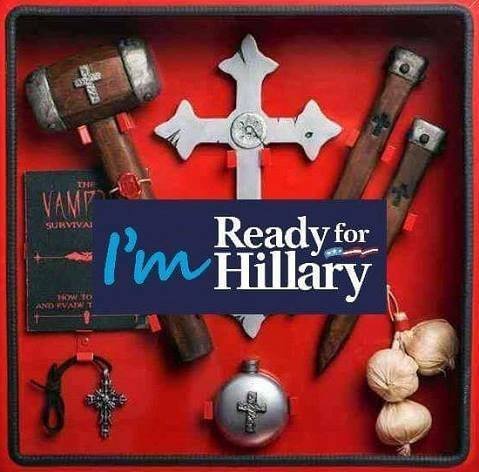 On Monday, Townsend posted a picture on her Facebook page shaking hands next to the former president and this caption: "The President told me he's voting for Hillary!!"

In a telephone interview, Townsend said she met with the former president in Maine earlier today, where she said he made his preference known that he was voting for a Democrat. "That's what he said," she told POLITICO.
Bush's people didn't deny the claim, because it's obviously true.

Asked about Townsend's post, George H.W. Bush spokesman Jim McGrath in an email replied, "The vote President Bush will cast as a private citizen in some 50 days will be just that: a private vote cast in some 50 days. He is not commenting on the presidential race in the interim."
It's pretty funny this Kennedy woman would take her private conversation straight to Facebook.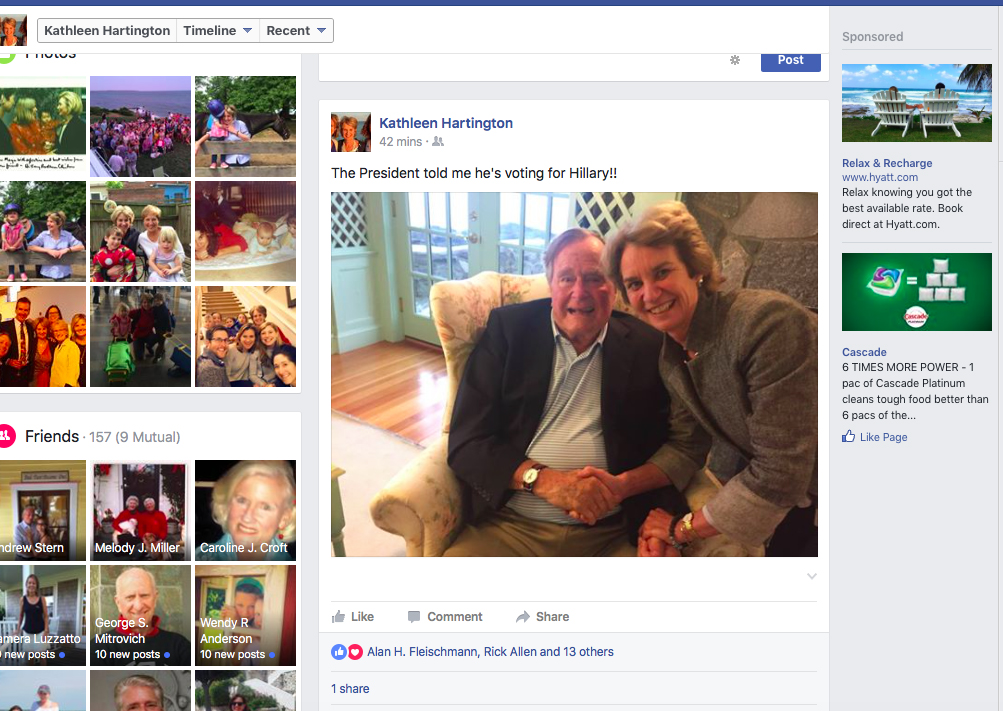 Also, it's rather funny she thinks this usurper's endorsement is anything but an indictment.

Evidently, Bush's people are mad she let the cat out of the bag.

From CNN:

"...sources with knowledge of the conversation told CNN they were surprised and disappointed that she had publicly shared a private conversation with the former president."

Kennedy Townsend declined to comment through a spokesman at the Rock Creek Group, where she works as managing director. She later took down the Facebook post. A representative for Trump did not immediately respond to a request for comment.

The former Republican president's decision to vote for a Democratic nominee would be a stunning political move — and the news of his thinking comes just 49 days from the election, and less than a week before Clinton and Trump square off in their first debate. Bush's potential embrace of Clinton would also represent a new chapter in the complicated, three-decade-old relationship between the two most prominent families in American politics.
There's nothing complicated about it. They're both traitors who agree on everything and merely voice difference of opinions on minor tax cuts.

The plan for this staged election was for ˇJeb! to be anointed the Republican nominee then lose to Hillary Clinton so she could be placed on the throne and deliver the final nail into America's coffin.

Instead, Trump came out of nowhere, defeated ˇJeb! in a matter of days and now is close to defeating Hillary and potentially sending her to the big house instead of the White House.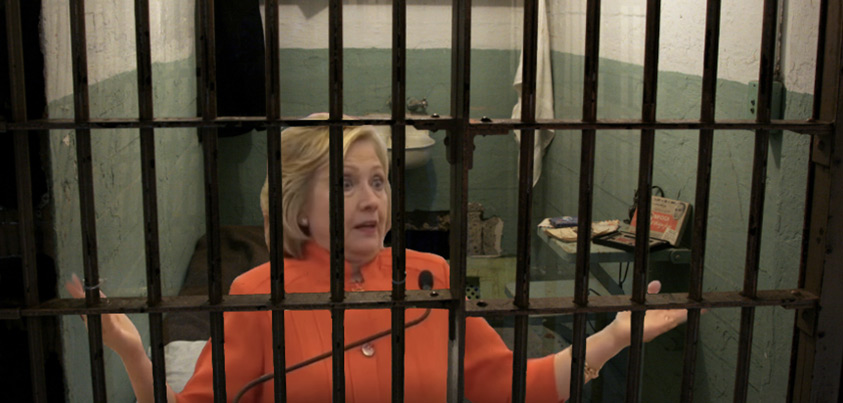 Follow InformationLiberation on Twitter and Facebook.