Epic: Trump Outplays Hillary With Surprise Mexico Trip, Pundit Class in Shock
This was "The Art of the Deal" in action, folks.
Chris Menahan
InformationLiberation
Aug. 31, 2016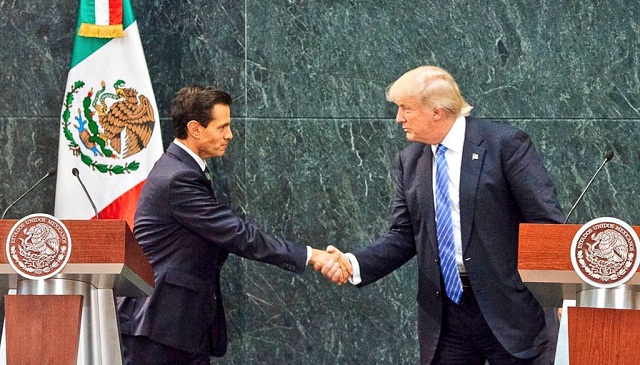 Hillary Clinton just got owned.

Yesterday, Donald Trump out of nowhere announced he was going to Mexico to meet with President Enrique Pena Nieto.

The pundit class couldn't make any sense of it, what in the world does he have to gain?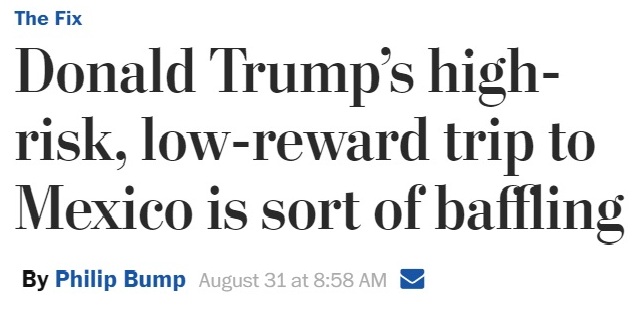 Hillary and her staff had no idea how to respond. She stumbled out of bed looking like death, was escorted to the stage literally locking arms with some dude who was helping her just to stand, then blurted out this incomprehensible jumble:

"You don't build a coalition by insulting our friends or acting like a loose cannon. You do it by putting in the slow, hard work of building relationships," the Democratic presidential nominee and former secretary of state said during remarks at the American Legion's national convention in Cincinnati, referring to her Republican opponent.

"Getting countries working together was my job every day as your secretary of state. It's more than a photo op. It takes consistency and reliability. Actually, it's just like building personal relationships. People have got to know that they can count on you, that you won't say one thing one day and something totally different the next.

"And," she added, "it certainly takes more than trying to make up for a year of insults and insinuations by dropping in on our neighbors for a few hours and then flying home again. That is not how it works."
You don't build a relationship by actually meeting with people when you have seemingly nothing to gain, you build relationships by sitting at home coughing.


Watch her weak entrance:



Compare this bore-fest with Trump's highly presidential press conference:



Hillary was invited to Mexico at the same time as Trump, yet she ignored the invitation and chose not to go (she's since reversed her decision).


On CNN, even leftist pundits admitted this was a huge victory for Trump. Watch a few minutes of this hilarious panel discussion:



Univision's Jorge Ramos whined about the meeting on Twitter:



Trump ceded nothing to Pena Nieto, made amends of sorts with a man who compared him to Hitler, and showed himself to be a great diplomat and representative for America.

Trump went into the lions den and came out not only unscathed, but stronger than ever before.

This was "The Art of the Deal" in action, folks.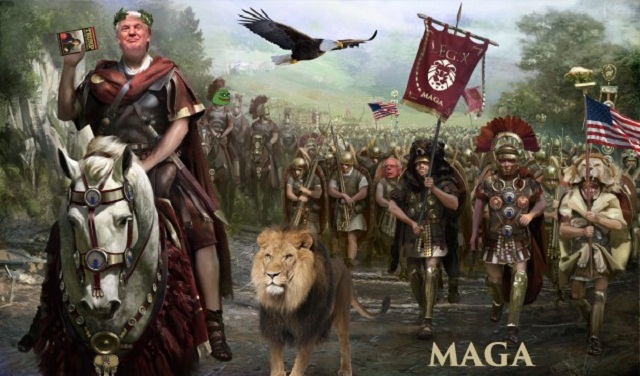 Follow InformationLiberation on Twitter and Facebook.