So much for the race being over.

From UPI:

WASHINGTON, Aug. 23 (UPI) — The UPI/CVoter daily presidential tracking poll released Tuesday shows Hillary Clinton leading Donald Trump by less than 1 percentage point for a second consecutive day.

The online poll shows 47.98 for Clinton, compared to 47.24 for Trump.
The phony polling showing Hillary's stomping Trump has had the unintended consequence of donors not ponying up cash as they think it would be a waste.

As the NY Post reported on Sunday:

Campaign manager Robby Mook has written a panicky pitch to Hillary Clinton supporters warning that fundraising numbers are dipping — even adding "that's how elections are lost."

"Our poll numbers are holding steady, which is good. We're growing our field organization, building out neighborhood teams in communities all over the country — which is even better," Mook wrote.

"But that's happening at a time when our fundraising levels are, frankly, dipping."
Yesterday, Hillary tried to correct the situation by flying to Beverly Hills to beg her top Hollywood elite donors like billionaire Haim Saban for cash.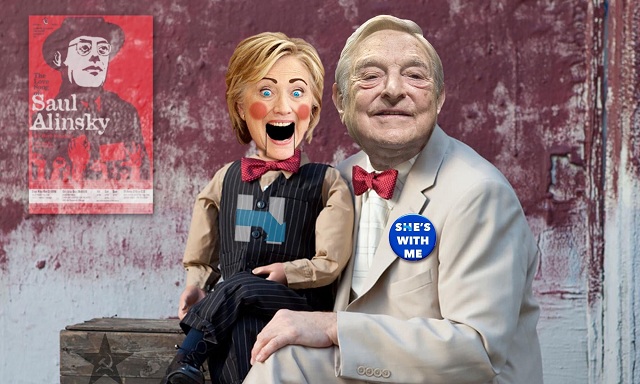 Follow InformationLiberation on Twitter and Facebook.