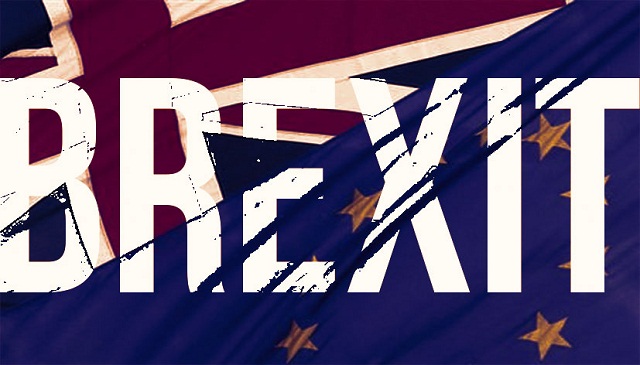 In the wake of The World's Most Perfectly Timed Murder™, Brexit polls are narrowing.

Via Breitbart:

Britain's referendum on European Union (EU) membership will be held on June 23rd. The latest polling information for the 'Brexit' campaign can be found below.

18 June: Brexit Drops 3 Points In Poll Taken After MP Killing A Survation phone poll puts Leave three points behind Remain, with all the fieldwork done after the killing of MP Jo Cox.
18 June: UKIP up 2 points, more people "delighted" with Brexit than Remain A new poll for the Sunday People/Independent on Sunday has revealed UKIP rising 2 points in popularity while more people than not expressed "delight" at the idea of leaving the European Union.

The poll -- which had most of its fieldwork conducted before the murder of Jo Cox MP -- also shows that with less than a week to go until the vote, British adults are far more likely to say they would be delighted in the result of Britain voting to Leave the EU, rather than voting to remain (44% v 28%).

ComRes, the polling company responsible, states:


Similarly, more than two in five say they would be disappointed if Britain voted to Remain (44% v 33% who say the same if Britain votes to leave).
Despite this, many British adults remain uncertain over the future of a post-Brexit Britain; two in five say they would feel anxious if Britain votes to leave the EU next week, compared to a third who say the same for remain (41% v 33%).
Labour voters are more likely than their Conservative counterparts to feel anxious in the event of Britain voting to leave the EU next week (52% v 41%). This is the only emotion where a majority of voters ofeither major party share this sentiment.

18 June: Brexit Rising in poll with "most" fieldwork done *before* MP Murder: 44-44 From Reuters: 

The campaign for Britain to leave the European Union has made up ground to draw level with its rival "In" campaign ahead of Thursday's EU membership referendum, according to an Opinium poll for the Observer newspaper published on Saturday.

The online poll put support for the "Remain" and "Leave" at 44 percent each.

The poll was based on a survey of 2,006 people between June 14 and 17 with most of the work done before news reached respondents of the killing of a British lawmaker on Thursday which caused the suspension of campaigning for the referendum.

The previous Opinium/Observer poll, published on June 11, showed "In" ahead of "Out" by 44-42 percent.

Britons vote on June 23 on whether to remain in the EU.


The murder of Jo Cox was perfectly timed to keep Britain in the EU.

Follow InformationLiberation on Twitter and Facebook.