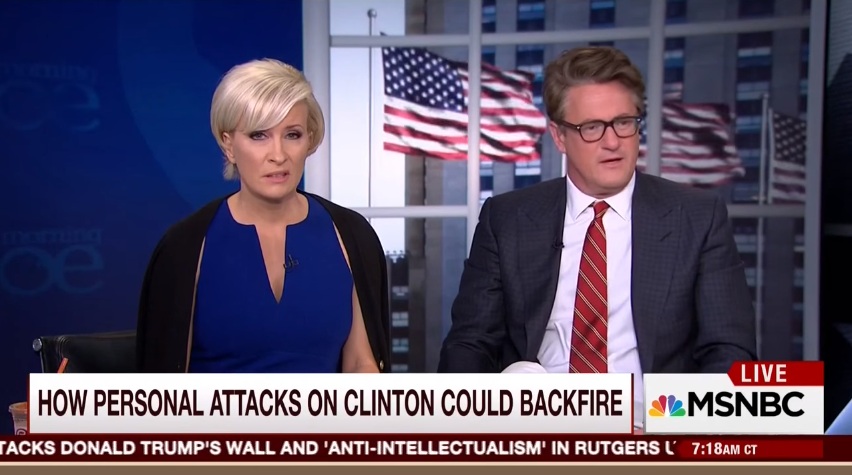 The left is already resigning themselves to losing the election.

After the topic of billionaire pedophile Jeffrey Epstein and his close-knit relationship with Bill Clinton came up on Morning Joe yesterday, MSNBC host Mika Brzezinski whined about knowing she's going to have to cover the case in the future saying, "I'm not interested in this, I don't want to do it."

"It's gonna happen though," she acquiesced.

Look at how little energy these people have, they haven't had to deal with any real issues in decades, yet Trump is running on them and is not afraid to get in the ring and fight dirty.



From the Free Beacon:

MSNBC's Morning Joe panel had a lengthy discussion Monday about the "uncomfortable" facts of Bill Clinton's relationship with Jeffrey Epstein, the known pedophile billionaire whose jet Clinton flew on dozens of times.

Presumptive GOP nominee Donald Trump has been unafraid to level attacks against the Clintons for the former president's past of sexual misconduct, calling him fair game. Fox News reported last week that Clinton flew on Epstein's jet, the crudely named "Lolita Express," far more than previously known in the last decade.

Panelist Donny Deutsch guessed that Trump would have no problem counter-punching with the Epstein connection whenever he was hit for his own behavior with women, as he was last weekend in a piece in the New York Times.

"Here's the tennis game," Deutsch said. "Donald Trump kissed a woman in a bathing suit. Trump hits back: Tell me about the president's relationship with a guy named Jeffrey Epstein. That's your tennis match."

Deutsch explained to host Joe Scarborough Epstein's sordid past, adding "no one wants to talk about it, but that's the fact."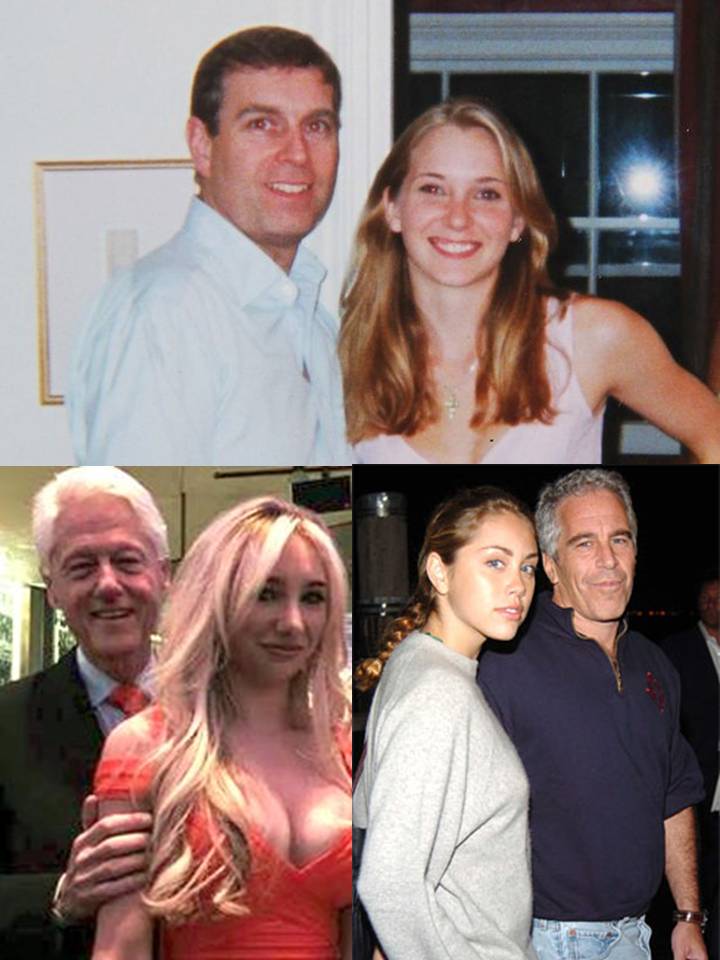 "I will say this was a blind spot for me, because I'm not in New York circles," Scarborough said. "This is something I have been hearing about for a year-and-a half. I don't know the whole story or anything, but I keep having reporters say, 'This is going to blow up.'"

Columnist Mike Barnicle said the race was going to get "incredibly ugly," and former GOP strategist Steve Schmidt said he had no doubt Trump was going to "go there."

"When Hillary Clinton out there yesterday is talking about I'm going to put my husband in charge of reviving the economy in Kentucky for the coal miners, he's very much going to be a part of the campaign, and the Donald Trump campaign's going to do everything to make him an issue in the campaign," Schmidt said.

Scarborough asked again if the Epstein story was the "bombshell" reporters told him it might be.

"In some of the cases, the facts will be uncomfortable for the Clintons," panelist Mark Halperin said. "The Clinton folks understand now better than they did before that this is a different kind of opponent, and they've never run against anybody like this before … She has to stand up herself against a guy with better skills."
They're damn right they've never had to deal with anyone "like this," all they've had to deal with is cronies playing softball with one another and supporting almost the exact same policies.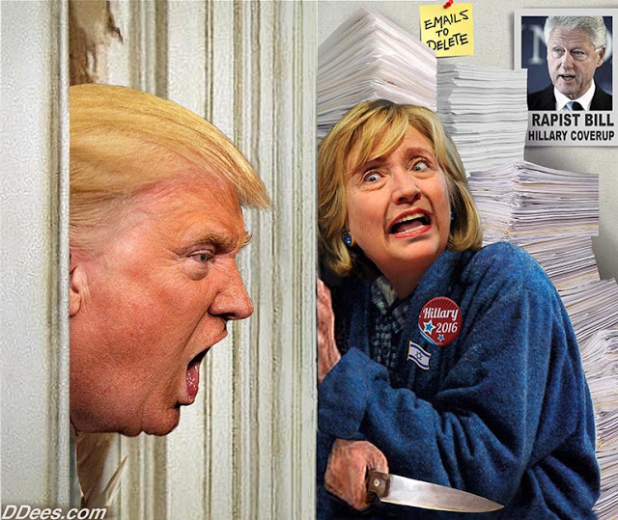 The plan was for Jeb Bush to receive the coronation and politely lose to his close family friend Shillary, instead Trump got in the ring, knocked Jeb out in a single punch and f***ed everything up.

Follow InformationLiberation on Twitter and Facebook.