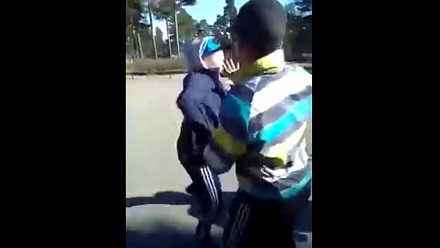 Video out of Finland shows a group of migrant boys bullying a young Finnish child and trying to force him to fight with them.

The boy obviously does not want to fight and tries to keep walking away from one kid who keeps swinging at him, only to have another migrant boy stand behind him and attempt to keep him from fleeing.



The fight, or more accurately entirely one-sided assault, is eventually broken up and the child manages to escape, hopefully not too harmed.

The scene is somewhat a microcosm of what's happening in most countries in Europe, namely Europeans are refusing to stand up for themselves and fight back against their oppressive governments' suicidal immigration policies.

Follow InformationLiberation on Twitter and Facebook.