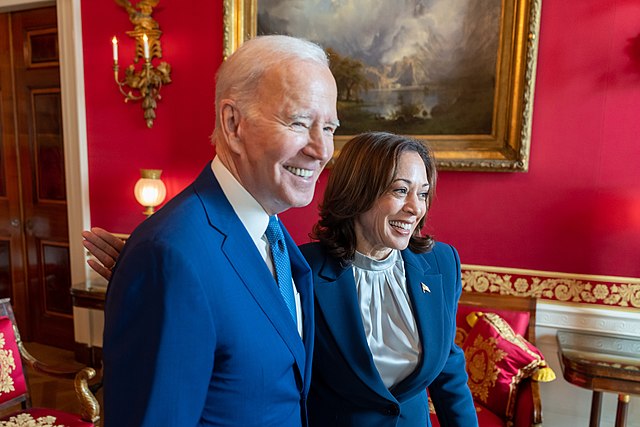 The launch of Joe Biden's reelection campaign was purposefully painfully boring and uninteresting because his team wants to paint him as a "drama-free alternative" to the "extremism on the right," Politico reports.

From Politico, "Biden's campaign launch feels like a Page 2 story -- and that's the point":

"Also this morning..."

That was CNN's lead-in to its script Tuesday morning about President Joe Biden officially launching his reelection campaign with a video. The oldest president in American history seeking another four years is, under all objective definitions of the term, major news. And yet, in the swirl of other sensational stories dominating the headlines, it was not always the lead.

The president and his team are fine with it.

Biden's announcement came on a day when the leading Republican contender to challenge him, former President Donald Trump, began a trial where he is accused of rape. Another GOP hopeful, Nikki Haley, delivered a speech reaffirming the party's commitment to restricting access to abortion, an issue that continues to galvanize voters on both sides perhaps more than any other.

The most powerful Republican on Capitol Hill, House Speaker Kevin McCarthy, is fighting to wrangle his unruly caucus to get behind a proposal to tie major spending cuts to any debt ceiling increase, setting up another dramatic vote on the House floor as early as Wednesday. And the smoke is still just clearing from the sudden firings Monday of two outsized media personalities, Tucker Carlson by Fox and Don Lemon by CNN.

The chaotic tableau was not just a revealing snapshot of a particularly frenetic American moment -- it may foreshadow the campaign to come, too. Biden, as he was at times during last year's midterms, could find himself relegated to the background, as more extreme characters dominate the news and the nation's collective consciousness. Rather than fret their second-fiddle fate, the president's advisers find it advantageous.

"I go back to the first election, where he presented himself as... someone who is steady, someone who is thoughtful, someone who keeps his eyes on the prize," said Rep. Lisa Blunt Rochester (D-Del.), one of the Biden campaign's co-chairs. It is not, she added, about "the antics of the moment."

For an incumbent eager to frame the next election, as he did last year's, as a choice and not a referendum on his own record, being somewhat out of the spotlight's glare has its benefits. Biden's team wants to present him as a trusted, experienced politician; the drama-free alternative to extremism on the right. The media's focus on louder, more strident voices -- and his own innate unobtrusiveness -- are not just an outgrowth of circumstances but also a key part of his campaign's strategy.

"None of this backdrop to Biden's announcement is a coincidence. It's all part of the same reckoning that the country is going through," said Jennifer Palmieri, who served as communications director on Hillary Clinton's 2016 campaign. "When Biden ran the first time, he was talking about being a transitional president. He's talking about 'finishing the job' because we have not completed this transition. We are still in this epic fight where big questions about democracy and fundamental rights are at stake."

Biden's 2020 victory over Trump and Democrats' ability to defy historical headwinds last November and far surpass the party's midterm expectations, Palmieri added, showed that "Biden and Democrats don't have to be top of the news to win. They just have to make sure voters understand what's at stake."
Perhaps Biden just shouldn't campaign at all?

He said in 2020 that he doesn't need voters anyway and it all worked out just fine so why should he have to go out of his way to gin up any enthusiasm now?



If Trump gets too high in the polls he can just have him thrown in prison in the name of "defending democracy."

Follow InformationLiberation on Twitter, Facebook, Gab, Minds and Telegram.