Biden's Promise to Send 31 M1 Abrams Tanks to Ukraine Delayed Due to 'Depleted Stockpiles'
Chris Menahan
InformationLiberation
Jan. 27, 2023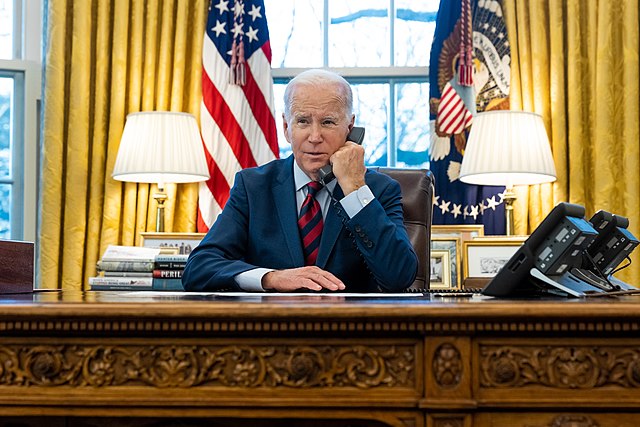 Did Germany get hoodwinked into sending their coveted Leopard 2 tanks to Ukraine on the promise that the US would do the same with the M1 Abrams?

The US is now claiming they can't make good on their half of the bargain for months or potentially years.

From Fox News, "Biden's promise to send tanks delayed by lack of inventory: reports":

Despite President Bidenís promise to send 31 Abrams M1 tanks to Ukraine on Wednesday, it could take months for the artillery to arrive, according to reports.

The New York Post reported that Pentagon spokesperson Sabrina Singh confirmed that the U.S. does not have enough of M1 Abrams tanks in its stockpile to send over to Ukraine at this time.

"We just don't have these tanks available in excess in our US stocks, which is why it is going to take months to transfer these M1A2 Abrams to Ukraine," Singh told the Post.

If the tanks were in the Pentagon's possession, it would take less than a week to get the tanks boxed and shipped. But when using the Ukraine Security Assistance Initiative, or USAI, program, it could take months or years because the government goes through procurement to identify and hire contractors to build the weapons.
Leopard 2 tanks are in huge demand because they take much less training to operate compared to the M1 Abrams and they're better equipped for the battlefield in Ukraine.

The way the US (most likely) blew up Germany/Russia's Nord Stream pipelines, wrecked their economy with endless "anti-Russian" sanctions and is now cucking them on this tank deal is just downright humiliating!

Some might say Germany got a better deal in the Treaty of Versailles!

Follow InformationLiberation on Twitter, Facebook, Gab, Minds and Telegram.