WATCH: Bodycam Footage of Paul Pelosi Being Attacked While In His Underwear Released on Judge's Orders
Chris Menahan
InformationLiberation
Jan. 27, 2023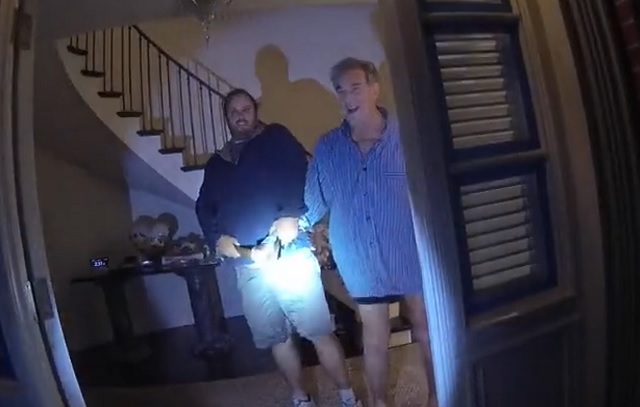 Bodycam footage of the attack on Paul Pelosi was released on Friday on a judge's orders, despite prosecutors lobbying for it to be kept secret.

In the video, Pelosi can be seen opening the door for police while in his underwear with both he and accused assailant David DePape holding on to a hammer.

Pelosi is holding the hammer with his right hand along with DePape and is holding a cup in his left hand (which he never seemed to let go of).


"Hey guys," Pelosi says to the police. "How are you?"

"What's going on man?" an officer responds.

"Everything's good," DePape says before tussling with the hammer.

"Drop the hammer!" an officer says.

"Um, nope," DePape responds before ripping the hammer out of Pelosi's grip and clocking him with it off screen.

"In the aftermath of the attack, Paul Pelosi required surgery on a skull fracture in two places and was treated for serious injuries to his right arm and hands," The Daily Mail reports. "The release comes following Judge Stephen M. Murphy's order on Wednesday which ruled that there was no legal reason to keep the footage private, against prosecutors wishes."

The footage doesn't shed any new light on whether or not this was some sort of "lover's quarrel" but it does confirm -- contrary to the DOJ's indictment -- that Pelosi opened the door and not police.

The video should have been released two months ago.

Follow InformationLiberation on Twitter, Facebook, Gab, Minds and Telegram.