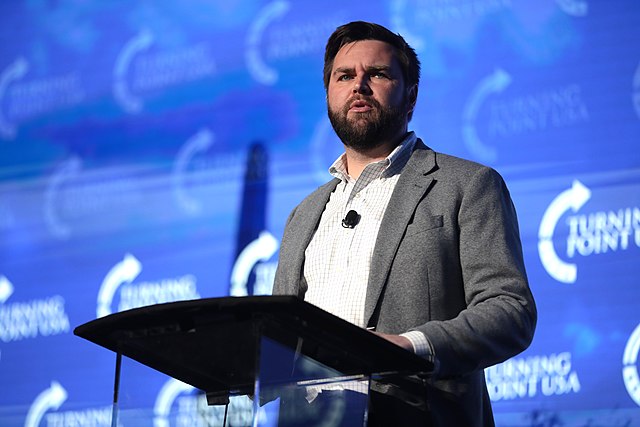 Republican JD Vance was crowned the winner of the US Senate race in Ohio late Tuesday night.


Vance is crushing Tim Ryan, winning 53.5% of the vote versus 46.5%.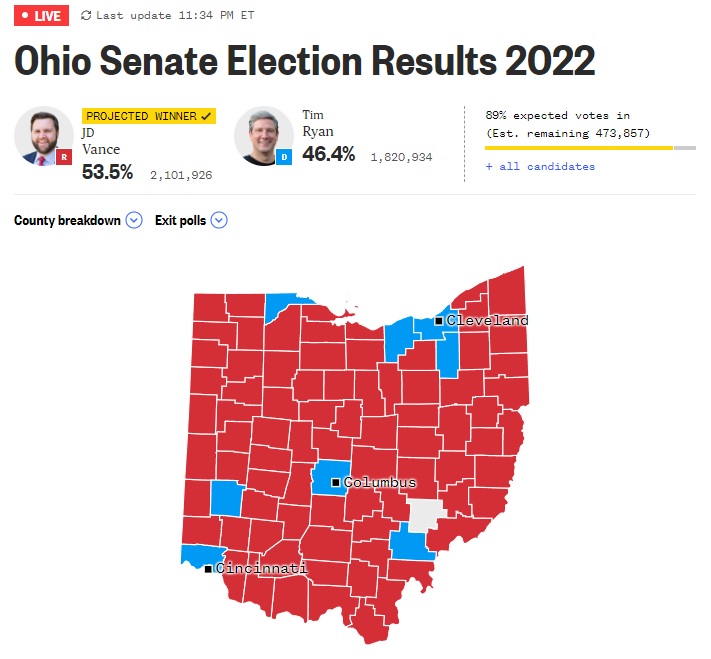 Ryan conceded the race shortly after it was called by the media.

Vance, along with Blake Masters with Arizona, are both Peter Thiel funded candidates who ran on MAGA platforms. Vance had strong endorsements from Tucker Carlson and Donald Trump.

Though Vance sailed to victory, Masters is currently struggling amid suspected "election fortification" efforts in Arizona.

Vance's victory should disprove the notion from the GOP establishment that running on a Trump-like platform is "too divisive" and a losing proposition.

[Header image by Gage Skidmore, CC BY-SA 2.0]

Follow InformationLiberation on Twitter, Facebook, Gab, Minds and Telegram.