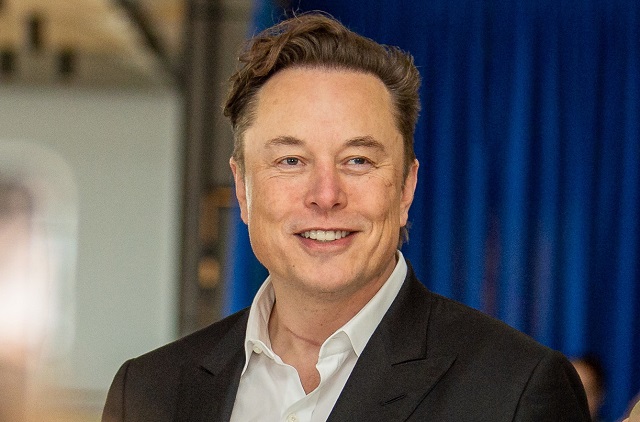 Elon Musk's ex-wife Talulah Riley texted him to "Please do something to fight woke-ism" with his takeover of Twitter, according to Bloomberg News' analysis of texts released from Musk's phone as part of his litigation with Twitter.

From Bloomberg:

While many of the text messages [revealed in court documents from Musk's phone] involved pleas to put money in the deal, Riley's were more focused on politics. "Please do something to fight woke-ism." she wrote, "I will do anything to help! xx."

She was especially concerned about the suspension of the Babylon Bee satire site's Twitter account, calling it "crazy" in a text to Musk. "Raiyah and I were talking about it today," she wrote. "It was a fĖking joke. Why has everyone become so puritanical?"

Shortly after the Bee's suspension, Musk polled his followers about free speech.
Musk also texted with Joe Rogan:

Rogan: Are you going to liberate Twitter from the censorship happy mob?

Musk: "I will provide advice, which they may or may not choose to follow."

Rogan: "I REALLY hope you get Twitter. If you do, we should throw a hell of a party."

Musk: Why throw a party when you can have a Pajama Jammy Jam?
Musk also spoke with ousted Twitter CEO Jack Dorsey about creating a new platform entirely.

From Mashable:

[...] while he was still on Twitter's board, Dorsey was messaging with Musk about acquiring Twitter and taking the company private. In response to a Musk tweet asking if a new platform was needed, Dorsey (or "jack jack," which is how Musk saved his contact info) texted in March: "Yes, a new platform is needed. It canít be a company. This is why I left."

"I believe it must be an open source protocol, funded by a foundation of sorts that doesnít own the protocol, only advances it. A bit like what Signal has done. It canít have an advertising model," Dorsey continued. "This isnít complicated work, it just has to be done right so itís resilient to what has happened to twitter."

Dorsey explained that he'd be completely gone from the company in May when he stepped down from the board. After that, he intended to "do this work."

Musk responded that he wanted to help, which is when Dorsey offered up this interesting nugget of information: Dorsey previously tried to get Musk on the board and when that failed, Dorsey wanted out of Twitter.

"I wanted to talk with you about it after I was all clear, because you care so much, get itís (sic) importance, and could def help in immeasurable ways. Back when we had the activist come in, I tried my hardest to get you on our board, and our board said no. Thatís about the time I decided I needed to work to leave, as hard as it was for me," Dorsey texted.
These are all very positive signs.

Musk on Monday told Twitter he would go through with his purchase of the site for the original offer price of $54.20 a share.


"We received the letter from the Musk parties which they have filed with the SEC," Twitter announced on Tuesday. "The intention of the Company is to close the transaction at $54.20 per share."

After news of the deal came out, Musk tweeted: "Buying Twitter is an accelerant to creating X, the everything app."


Follow InformationLiberation on Twitter, Facebook, Gab, Minds and Telegram.