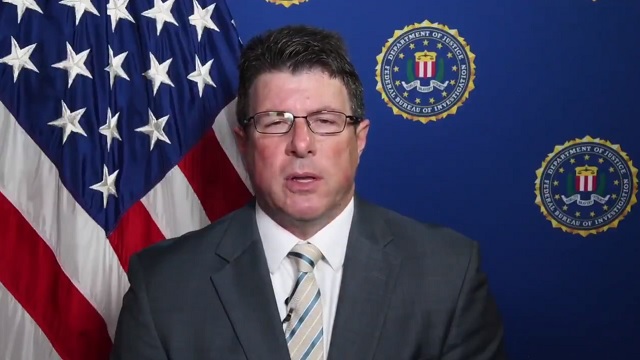 High-ranking FBI agent Timothy Thibault, who FBI whistleblowers accused of suppressing investigations into Hunter Biden's shady dealings, pressuring agents to reclassify cases as "domestic violent extremism," and purging unvaxxed agents from the FBI's election squad, reportedly "resigned abruptly" on Monday.






From The Washington Times, "Top agent exits FBI amid charge of political bias undermining Hunter Biden probe: Sources":

A senior FBI official in the bureau's Washington field office has abruptly resigned after coming under congressional scrutiny for suspected political bias in handling the investigation of Hunter Biden's laptop computer.

The Washington Times learned that Timothy Thibault, an assistant special agent in charge, was forced to leave his post. [...]

Republican lawmakers have been scrutinizing Mr. Thibault for making anti-Trump statements in social media posts in 2020. At the time, he was helping lead the FBI's probe of Hunter Biden, whose father, President Biden, was running for the White House.

In February and September of 2020, Mr. Thibault liked separate Washington Post opinion pieces criticizing Attorney General William Barr for not more aggressively prosecuting Mr. Trump's political allies and close associates.

Mr. Thibault also retweeted a post by the Lincoln Project, a Republican group that called Mr. Trump "a psychologically broken, embittered and deeply unhappy man."

[...] Mr. Thibault, according to the former official, was also known for pushing out unvaccinated agents from the FBI's election squad whom he suspected to be Trump supporters.

One of the former officials, a whistleblower talking to the House Judiciary Committee, was placed on indefinite suspension last year by the bureau because he attended the "Stop the Steal" rally in Washington on Jan. 6, 2021. [...]

Former President Donald Trump, in a statement about Mr. Thibault, said on Monday night, "The fired agent who was just escorted out of the FBI headquarters is the person who got the FBI to do a Raid on a home, Mar-a-Lago, that has 'stirred' the World and created anger and hostility toward the FBI and DOJ the likes of which has perhaps never been seen in our Country before."
Kudos to Jim Jordan and Chuck Grassley for actually claiming a scalp.

Thibault was likely nothing more than Chris Wray and Merrick Garland's puppet but for someone at the FBI to be held even marginally accountable for their actions is an extremely rare occurrence.

Follow InformationLiberation on Twitter, Facebook, Gab, Minds and Telegram.