Hurricane Season Sees Record Low ZERO Named Storms Since July 2, Defying 'Unanimous' Forecasts
Chris Menahan
InformationLiberation
Aug. 29, 2022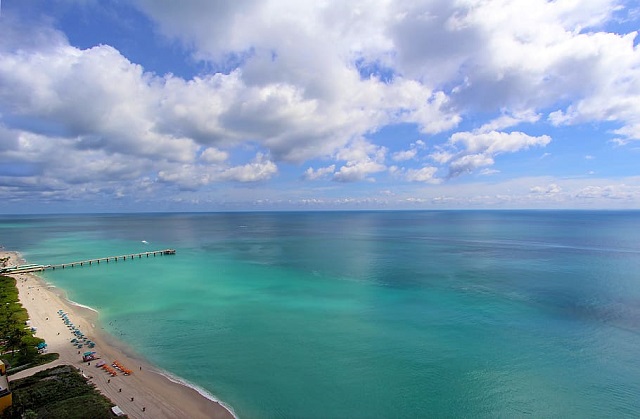 Climate doomsday cultists predicted hurricanes were going to get progressively stronger and more frequent and used their predictions to set policy and advance various "green" energy schemes.

It turns out they were wrong (again).

From Axios, "What's missing from hurricane season? Hurricanes":

The Atlantic hurricane season to date has been unusually quiet, with not a single named storm since July 2, a feat that last occurred in 1982. [...]
There was 30 named storms in 2020 and 21 in 2021.
Why it matters: Nature's strongest storms typically are the most costly weather-related disasters in a given year.

- They are becoming more damaging due to human-driven climate change, which is causing tropical storms and hurricanes to grow more intense, roam further north than they used to and dump heavier rainfall.

The intrigue: The forecasts for the 2022 Atlantic hurricane season have been unanimous, with everyone from the federal government to university forecasting groups calling for an above average or much above average season.

- "I'm a little surprised at the lack of activity to this point," said Matthew Rosencrans, lead seasonal hurricane forecaster for the National Oceanic and Atmospheric Administration (NOAA).

- He said the quiet to this point is inconsistent with his forecast, but that the bulk of tropical storms and hurricanes typically form from late August through October.

- "The interesting thing is that Aug. 20 and later during the last 70 years, represents 75% of all tropical cyclone activity across the Atlantic," he said, noting that the storm numbers NOAA has forecast are still achievable.
Are any climate cultist policies going to be reversed? Are any green energy schemes going to get canceled? Are the clowns who unanimously predicted doom going to lose their jobs?

Of course not. They're going to act like this never happened and proceed as usual!

Follow InformationLiberation on Twitter, Facebook, Gab, Minds and Telegram.