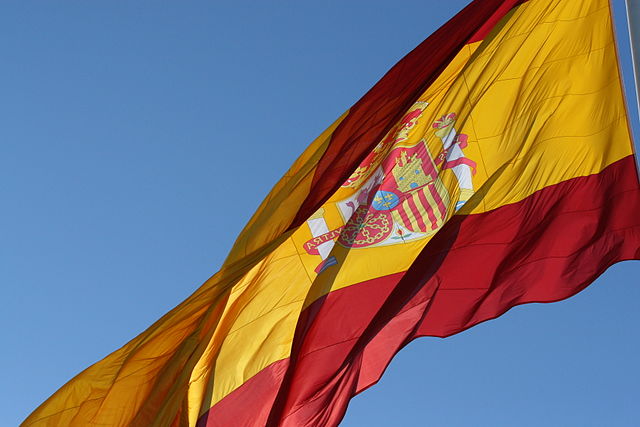 There must be something they're leaving out of this headline...

From Newsweek:

Man Tests Positive for COVID, Monkeypox and HIV After Spain Trip

BY FATMA KHALED ON 8/24/22 AT 1:17 PM EDT

A man from Italy has tested positive for COVID-19, monkeypox, and HIV all at the same time after returning from a short trip in Spain, according to researchers from the University of Catania in Italy.
Wow, what the hell is going on in Spain???
The scientists stated in the Journal of Infection that the 36-year-old man, who has not been identified, developed fever, a sore throat, fatigue, and headache as a result of the co-infection.

There are 632.4 million people living with the three viruses individually.

- The World Health Organization (WHO) said that there have been over 594 million confirmed COVID cases worldwide as of Wednesday.

- The Center for Disease Control and Prevention (CDC) has confirmed around 44,503 monkeypox cases globally as of Wednesday.

- WHO reported in July that 38.4 million people were living with HIV across the world in 2021.

The Italian man reportedly spent five days in Spain in June and developed the symptoms nine days after returning from his trip.
I guess he must have eaten some tainted paella???
As for COVID, the patient received two doses of the COVID vaccine and had already contracted the virus in January, but he tested positive for COVID-19 on July 2 and began developing a rash on his left arm on the same day.

The next day, small, painful vesicles that surrounded a rash appeared on the patient's torso, lower limbs, face and glutes. The vesicles continued to spread on July 5 and developed into pustules, which prompted him to go to the emergency department at the University Hospital in Catania where he was transferred to the Infectious Diseases Unit.
The painful vesicles were on his "glutes," you say?

Hmm...

I wonder if there's something more to this story we're not being told?
At the hospital, the patient tested positive for monkeypox after reporting that he had "condomless intercourse with men during his stay in Spain." Multiple STI tests also came back positive for HIV, in which the scientists said that they "assume that the infection was relatively recent."
For the record, they waited until paragraph 11 for the big reveal.
"This case highlights how monkeypox and COVID-19 symptoms may overlap, and corroborates how in case of co-infection, anamnestic collection and sexual habits are crucial to perform the correct diagnosis," researchers said.
This Newsweek article highlights how the media lies by omission and obfuscates facts in order to advance an agenda.

The Spanish Tourism Board should file a complaint.

[Header image by Gilad Rom via Wikicommons, CC BY-SA 3.0]

Follow InformationLiberation on Twitter, Facebook, Gab, Minds and Telegram.