'This Is The Murder Of Due Process': Alex Jones Speaks Out Against 'Show Trial'
Chris Menahan
InformationLiberation
Jul. 27, 2022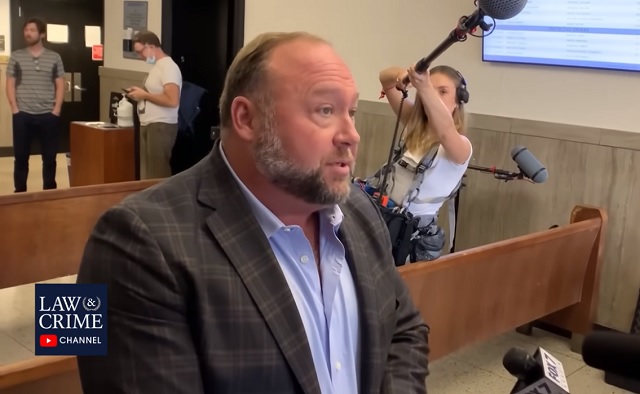 Alex Jones detailed the insanity of his show trial on Tuesday outside of the courtroom.



Democrat activist judge Maya Guerra Gamble declared him guilty before the trial in a default judgment by claiming he failed to comply with discovery, which Jones says is not true. Gamble told the jury their only job is to assess how much Jones owes in damages.

"The judge is doing this for political reasons," Jones told reporters. "Everything is hidden in plain view. I've been found guilty by the judge, and now there's a trial where they tell a jury to decide how much money I pay because I'm already guilty. That's never happened."

"They have taken my right for a jury to decide if I'm guilty, and now a judge tells a jury that I'm guilty?" he continued.

"This is the murder of your rights to due process to the federal Constitution and the state Constitution of Texas that in any number of just a few dollars that you get the jury to decide if you're guilty and then they decide damages in a separate group of hearings. This is the weaponization of the judiciary. It's absolutely horrifying," Jones said.

He said the case would "go down in history as one of the greatest show trials ever to happen."

The judge banned Alex Jones from speaking out on the case around the courtroom after he gave the above interview.


The Law & Crime Network is streaming parts of the trial. Lifting the Veil Live is streaming the entire trial with commentary (some of the audio is not great).



The state should be paying Alex Jones damages for subjecting him to this show trial and allowing this political lawfare.





Follow InformationLiberation on Twitter, Facebook, Gab, Minds and Telegram.