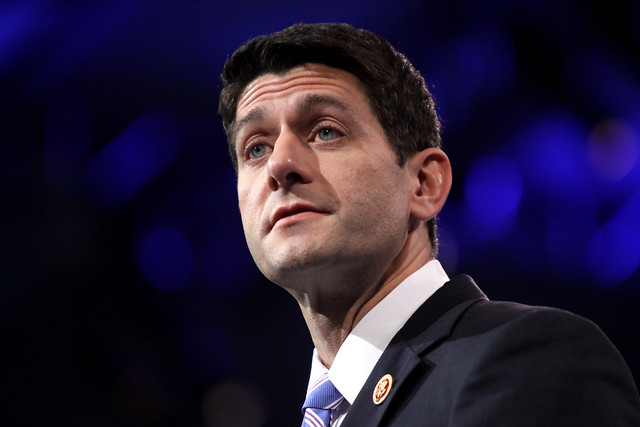 Paul Ryan was "sobbing" like a little girl while watching the events of Jan 6 unfold on television.

From CNN, "Paul Ryan was 'sobbing' as he watched the US Capitol attack unfold, new book says":

Former House Speaker Paul Ryan was "sobbing" as he watched the January 6, 2021, attack on the US Capitol unfold on television, a new book reports.

Ryan, who has criticized former President Donald Trump and his hold on the Republican Party, "found himself sobbing" during the insurrection, journalist Mark Leibovich writes in his forthcoming book, "Thank You For Your Servitude," a copy of which was obtained by CNN.
I assumed this was fake news until I saw Ryan told this embarrassing story himself to a reporter. It has been a full day now and he has not disputed it.
"I spent my whole adult life in that building," Ryan, who served as a Republican congressman from Wisconsin for two decades, later told Leibovich, according to the book. "And I saw my friends, a lot of cops, some of my old security detail -- I'm still friends with a bunch of those guys. It really disturbed me, foundationally."

Leibovich writes that Ryan told him he's not much of a crier, but "something snapped in him" as he watched the Capitol attack.
Just to recap, when the pressure was greatest, "our" Congress cowered in their rafters, put bubbles on their head, begged police to "shoot to kill" unarmed protesters and fantasized about being raped by MAGApedes -- all while the former leader of the GOP was busy "sobbing."


Truly embarrassing.

[Header image by Gage Skidmore, CC BY-SA 2.0]

Follow InformationLiberation on Twitter, Facebook, Gab, Minds and Telegram.