Police: Highland Park Shooter Wore Women's Clothing During Attack
Chris Menahan
InformationLiberation
Jul. 05, 2022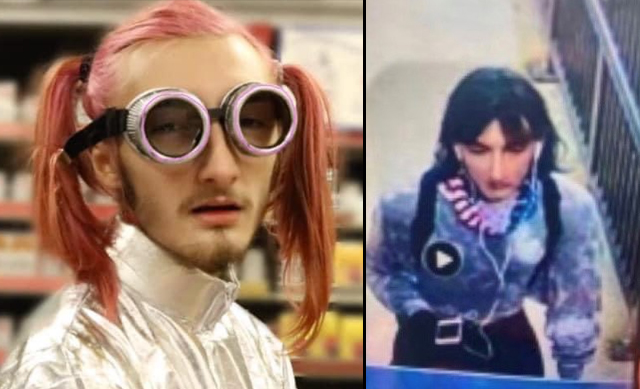 Accused Highland Park shooter Robert Crimo "was dressed in women's clothing" during they/their attack, according to police.

Deputy Chief Christopher Covelli said Tuesday that police believe Crimo "preplanned this attack for several weeks."

"During the attack, he was dressed in women's clothing," Covelli said, "and investigators do believe he did this to conceal his facial tattoos and his identity to help him during the escape with the other people who were fleeing the chaos."



Crimo appears to be a mentally disturbed individual who came from a dysfunctional home.


Local news station WGNTV reported Monday that he was "known to law enforcement" before the attack.

From WGNTV, "Highland Park shooting suspect was 'known to law enforcement' ":

Crimo was a prolific poster online where he apparently went by the name "Awake the Rapper." His videos foretell his alleged violent acts. In one, he appears to dramatize a school shooting. In another video, Crimo appears to animate his own demise in a confrontation with police.

[...] Police said the 22-year-old suspect was "known to law enforcement." One question that will be asked in the days to come: Were they aware of the violent videos that have been online for many months?
Illinois has some of the strictest gun control in the entire country (red flag laws, waiting periods, licensing requirements and more) and Joe Biden a week and a half ago signed into law a new gun control bill but all their measures failed to stop the attack.

Follow InformationLiberation on Twitter, Facebook, Gab, Minds and Telegram.