Biden Regime to Cut Food Funding to Schools That Won't Go Along With Radical Trans Bathroom Policy
Chris Menahan
InformationLiberation
May. 29, 2022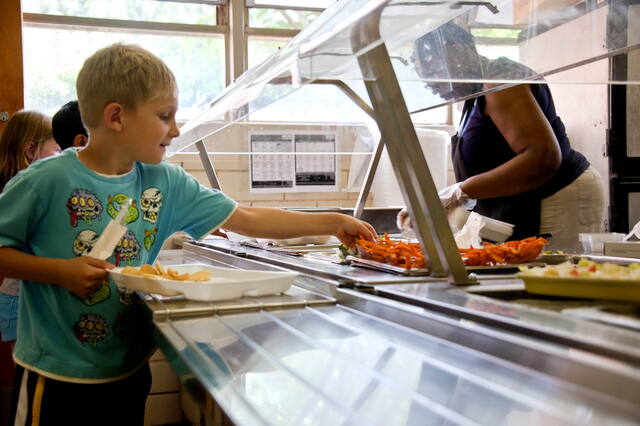 Starving plebs into submission is back on the menu.

From The Daily Caller, "If Schools Don't Let Boys Into Girls' Bathrooms, Biden Will Take Their Lunch Money":

The Biden administration will require schools that receive federal funding for lunches to enforce its ban on discrimination on the basis of gender identity and let biological males into girls' bathrooms.

All state and local agencies that receive Food and Nutrition Service (FNS) funding, including schools, will have to update their non-discrimination policies to include protections for gender identity and must investigate any allegations of discrimination on the basis of gender identity, according to a May 5 U.S. Department of Agriculture (USDA) announcement. Obama-era guidance interpreting Title IX of the Education Amendments of 1972 to prohibit gender-identity discrimination stated that transgender students must be allowed to use the restroom, locker room and shower facility that matches their gender identity.

"Under the leadership of the Biden-Harris Administration, USDA and FNS are issuing this interpretation to help ensure its programs are open, accessible and help promote food and nutrition security, regardless of demographics," the announcement read.

FNS funding supports food security programs for the poor such as federally subsidized school lunches and the Supplemental Nutrition Assistance Program (SNAP) program, also known as food stamps.

The USDA is interpreting the ban on sex-based discrimination in Title IX of the Education Amendments to include gender identity rather than just biological sex, according to the USDA announcement. The move is in line with Biden's executive order banning discrimination on the basis of gender identity.
Noam Chomsky last year similarly called for starving the unvaxxed into submission.

I hope Americans are taking notes for when the tables are turned.

Follow InformationLiberation on Twitter, Facebook, Gab, Minds and Telegram.