Civility Restored: Hillary Clinton Says Alito Draft Opinion Will 'Kill And Subjugate Women'
Chris Menahan
InformationLiberation
May. 03, 2022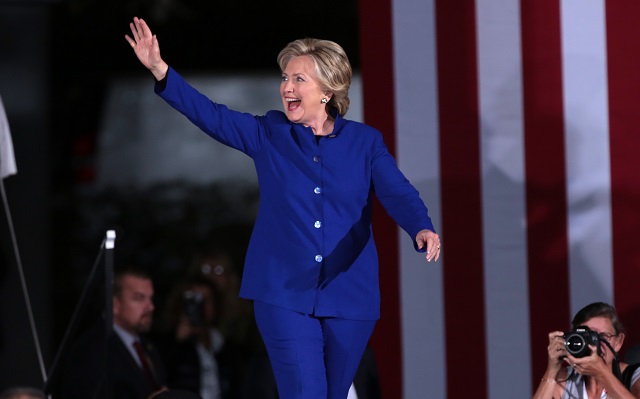 Failed presidential candidate Hillary Clinton weighed in on the Supreme Court draft opinion to overturn Roe v Wade by hysterically claiming it will "kill and subjugate women."

"This decision is a direct assault on the dignity, rights, & lives of women, not to mention decades of settled law," Clinton said Monday night on Twitter. "It will kill and subjugate women even as a vast majority of Americans think abortion should be legal. What an utter disgrace."


"Women's rights are human rights and human rights are women's rights," Clinton said in another tweet on Tuesday. "An extreme wing of the Supreme Court may seek to deny that fundamental truth. They may try to force their views on a country where 70% of people want Roe upheld. We will not be quiet and we will not go back."


The majority of Americans were against gay marriage and California voted to ban it in 2008 but the Supreme Court was fine forcing it down all our throats in 2015. Clinton and the rest of the Democratic party all celebrated it at the time.

[Header image by Gage Skidmore, CC BY-SA 2.0]

Follow InformationLiberation on Twitter, Facebook, Gab, Minds and Telegram.