Mayorkas: 'Disinfo' Czar is 'Eminently Qualified,' a 'Renowned Expert' and 'Absolutely' Neutral
Chris Menahan
InformationLiberation
May. 01, 2022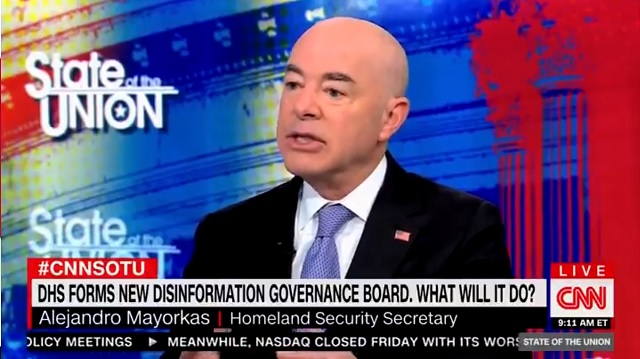 Disinformation czar Nina Jankowicz, 33, is "eminently qualified, a renowned expert" and "absolutely" politically neutral, according to Homeland Security Secretary Alejandro Mayorkas.



Jankowicz is a partisan hack and regime propagandist.


I wonder how she got her job?



She's clearly willing to prostitute herself for the regime.



All Jankowicz is "eminently qualified" for is servicing Mayorkas. This demands an ethics investigation.

Follow InformationLiberation on Twitter, Facebook, Gab, Minds and Telegram.