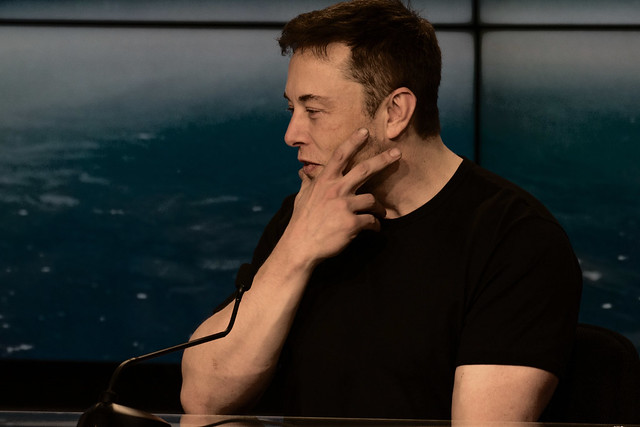 Elon Musk on Tuesday clarified his position on free speech after threats from the EU, stating that by "free speech" he simply means "that which matches the law."

Thierry Breton, EU Commissioner for the Internal Market, threatened Musk on Tuesday that he must comply with the new Digital Services Act (aka the Censor The Internet Act) or else Twitter will face massive sanctions and be banned from the EU.

From The Financial Times:

... Breton said he wanted to offer a "reality check" to Musk's plans for less stringent moderation. The EU commissioner, who was key in negotiating the new Digital Services Act, warned that a lack of compliance from Twitter risked a ban for the platform in Europe.

He said: "Anyone who wants to benefit from this market will have to fulfil our rules. The board [of Twitter] will have to make sure that if it operates in Europe it will have to fulfil the obligations, including moderation, open algorithms, freedom of speech, transparency in rules, obligations to comply with our own rules for hate speech, revenge porn [and] harassment."

"If [Twitter] does not comply with our law, there are sanctions — 6 per cent of the revenue and, if they continue, banned from operating in Europe," he added.
The White House on Monday touted their support for Section 230 "reform" and reiterated their long-stated goal to hold social media companies "accountable" for the "harms they cause."

"The extreme antibody reaction from those who fear free speech says it all," Musk said on Twitter.

"By 'free speech', I simply mean that which matches the law. I am against censorship that goes far beyond the law," he continued. "If people want less free speech, they will ask government to pass laws to that effect. Therefore, going beyond the law is contrary to the will of the people."


Musk had previously described himself as a "free speech absolutist."

It appears that he doesn't want to face the Gab treatment and his "absolutism" isn't quite so absolute.

I can't fault him for it, allowing free speech in accordance with the laws in the US is not a simple process, as Gab learned very early on. Managing a massive platform like Twitter under the current regime is obviously going to be even more difficult, despite Musk being the richest man in the world.

Musk should consider talking with Andrew Torba and reviewing Gab's Terms of Service to see what the limits of free speech for practical purposes actually are. The EU does not have free speech and their definition of "hate speech" is constantly being expanded. Many EU countries, as well as the UK, also have laws against Holocaust denial which they throw grandmothers in prison for violating. Gab recently chose to refuse to comply with Germany's "draconian" Network Enforcement Act even though it likely means they'll be banned by the German government.

Though the "extreme antibody reaction from those who fear free speech says it all," how much Musk is willing to push back against these rules in defense of free speech still remains to be seen.

[Header image by Daniel Oberhaus (2018), CC BY 2.0]

Follow InformationLiberation on Twitter, Facebook, Gab, Minds and Telegram.