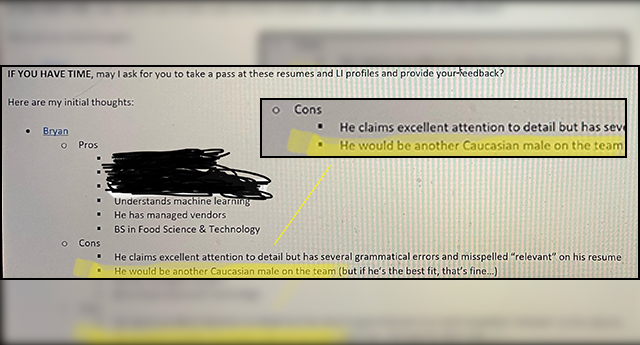 A Redditor shared this image to the "Recruiting Hell" subreddit on Wednesday.

Via Reddit: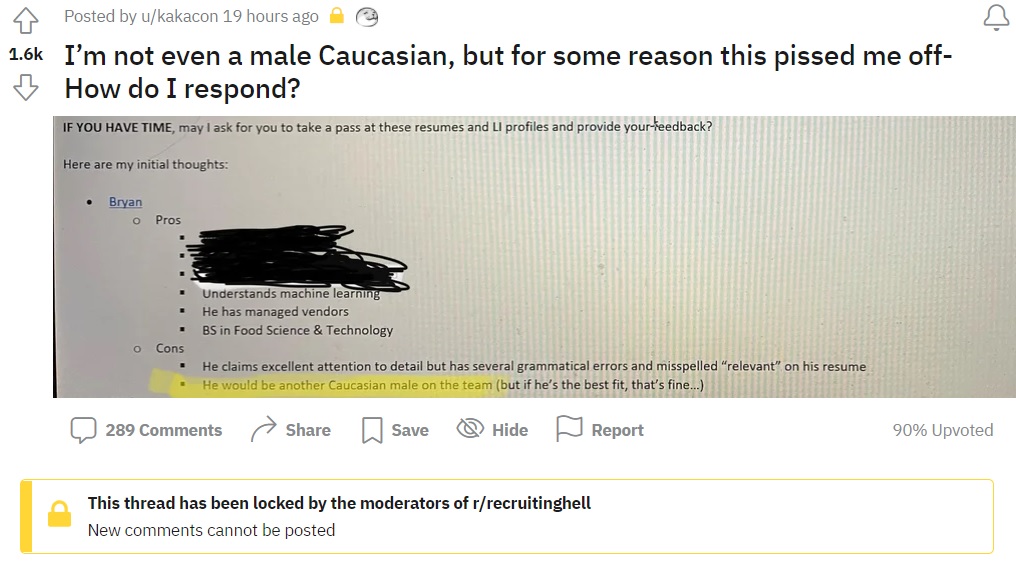 If you can't read that, it says:

IF YOU HAVE TIME, may I ask for you to take a pass at these resumes and LI profiles and provide your feedback?

Here are my initial thoughts:


Bryan


- Pros

[Redacted]

- Understands machine learning
- He has managed vendors
- BS in Food Science and Technology

- Cons

- He claims excellent attention to detail bus has several grammatical errors and misspelled "relevant" on his resume
- He would be another Caucasian male on the team (but if he's the best fit, that's fine...)
"My company is hiring and the hiring director sent myself and another colleague a request to review, highlighting some of his thoughts on the candidates in the email," the original poster said in the comments.





Per usual, Reddit mods locked the thread so no new comments could be posted.

I wonder if he was applying to work at DuckDuckGo?!

Follow InformationLiberation on Twitter, Facebook, Gab, Minds and Telegram.