White House Blames "Putin's Price Hike" For Biden's Inflation Bonanza
Chris Menahan
InformationLiberation
Apr. 11, 2022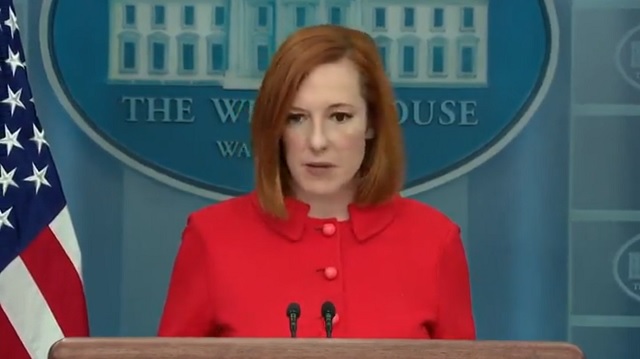 The White House on Monday warned that headline inflation in March's Consumer Price Index (CPI) report will likely be "extraordinarily elevated" as a result of what they called "Putin's price hike."


"We expect March CPI headline inflation to be extraordinarily elevated due to Putin's price hike," White House spokeswoman Jen Psaki told reporters. "We expect a large difference between core and headline inflation, reflecting the global disruptions in energy and food markets."

From Yahoo Finance, "Upcoming CPI report 'will not be pretty,' analyst says":

Estimates support an increase in inflation at a rate greater than last month. While February recorded an average increase in prices of 7.9%, driven mostly by higher energy prices, March is expected to show somewhere around 8.5%, according to UBS economists' estimates.

[...] "Robust pay increases have been no match for the higher costs households are facing on rent, food, electricity, gasoline, and a pervasive list of both goods and services," [Greg McBride, senior vice president and chief financial analyst at Bankrate.com] explained. "The buying power of Americans is being squeezed more and more each day, and you see this reality reflected in the dour consumer sentiment readings."
The White House and Democratic senators said just a few weeks ago while intentionally crashing the global economy that it needed to be done to fight Putin.


As Senator Chris Coons said, paying double for gas is "the cost of standing up for freedom."


Though the inflation wave we've been experiencing had its origins in the covid bailouts/shutdowns, the White House has been actively making the situation worse on the daily with endless sanctions aimed at shutting down Russia's energy exports.

Follow InformationLiberation on Twitter, Facebook, Gab, Minds, Parler and Telegram.