ABC News Reporter Asks Biden If He Was Too Quick to Rule Out World War 3
Chris Menahan
InformationLiberation
Mar. 25, 2022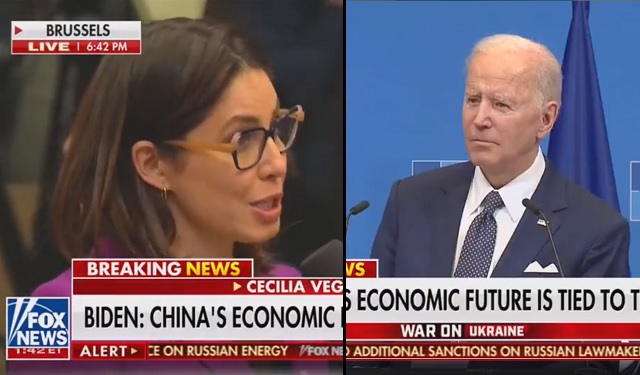 ABC News reporter Cecilia Vega asked Joe Biden on Thursday if he was too quick to rule out World War 3 and "emboldened" Putin as a result.

"Sir, you've made it very clear in this conflict that you did not want to see World War 3," Vega said. "But is it possible that in expressing that so early that you were too quick to rule out direct military intervention in this war? Could Putin have been emboldened, knowing that you were not going to get involved directly in this conflict?"

"No and no," Biden responded.


America is going to get nagged into the next world war.



Does anyone think these feminist libtards would take up arms and fight for America if we were invaded?


If they want to help Ukraine so much they should hop on a plane and join their foreign legion. Zelensky has made it clear he's happy to take the elderly, women and children as soldiers.

Follow InformationLiberation on Twitter, Facebook, Gab, Minds, Parler and Telegram.