Assad: 'What is This Democratic West in Which Hundreds of Millions of People Live But Which Has Only One Opinion?'
Chris Menahan
InformationLiberation
Mar. 22, 2022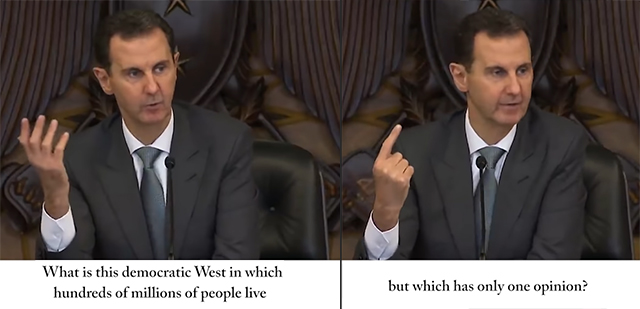 UNDEFEATED Syrian President Bashar al-Assad DESTROYS CANCEL CULTURE, leaves libtards SHOOK!!!


"On Thursday, President Bashar al-Assad addressed a fiery speech towards Western governments, accusing Western elites of hypocrisy and moral decadence in their dealings with the peoples of the world," Syriana Analysis reported. "Al-Assad also talked about the Ukrainian war and Syria's position on it and expressed his astonishment at the Ukrainian (Jewish) president's support for the Nazi movements in his country."


Assad shocked the West with his historic visit to the UAE last week.






The State Department was left sobbing!

From The Hill, "US says it's 'profoundly disappointed' after Syria's Assad visits UAE":

The U.S. State Department said it was "profoundly disappointed and troubled" by Syrian President Bashar Assad's official visit to the United Arab Emirates (UAE).

"We urge states considering engagement with the Assad regime to weigh carefully the horrific atrocities visited by the regime on the Syrians over the last decade, as well as the regime's continuing efforts to deny much of the country access to humanitarian aid and security," State Department spokesperson Ned Price said, according to Reuters.

Price added that the trip was an "apparent attempt to legitimize" Assad.
So true -- we all know the only legitimate ruler of Syria is Juan Guaido!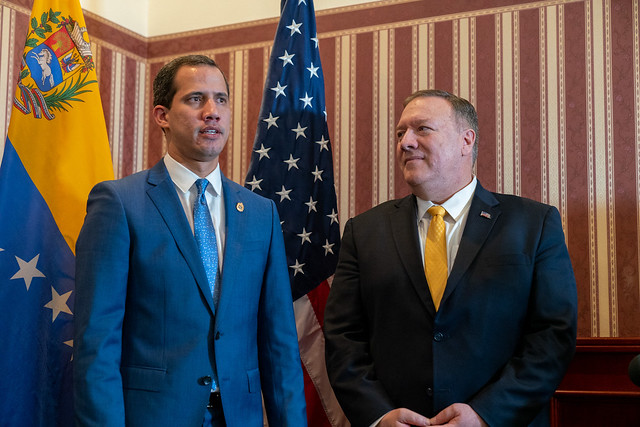 Follow InformationLiberation on Twitter, Facebook, Gab, Minds, Parler and Telegram.