Amazon's Lord of The Rings Trailer Spammed With J.R.R. Tolkien Quote About Evil Corrupting Good
"Evil cannot create anything new, they can only corrupt and ruin what good forces have invented or made."
Chris Menahan
InformationLiberation
Feb. 15, 2022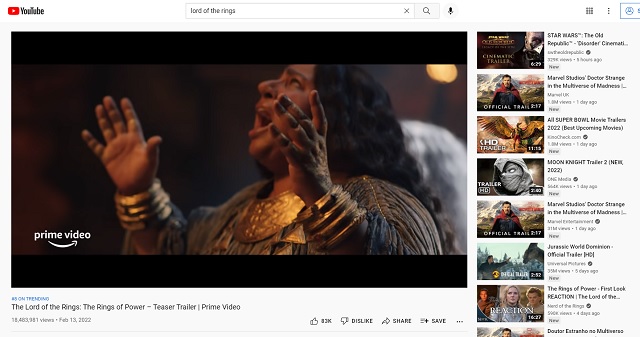 Amazon's plan to spend over $1 billion ruining the Lord of the Rings is already running into trouble.


Their first trailer, which was released on Sunday, is being spammed in multiple different languages with a quote attributed to J.R.R. Tolkien saying, "Evil cannot create anything new, they can only corrupt and ruin what good forces have invented or made."



"The quote appears to be a paraphrase from The Lord of the Rings: The Return of the King, where Frodo tells Sam, 'The Shadow that bred them can only mock, it cannot make: not
real new things of its own. I don't think it gave life to the orcs, it only ruined them and twisted them; and if they are to live at all, they have to live like other living creatures,' " Bounding Into Comics reported.

This is what the comment section currently looks like...





It goes on like that forever.

There's over 60,000 posts and I can't find anyone saying anything else.

People are finally getting fed up with being subjected to endless humiliation rituals.

Follow InformationLiberation on Twitter, Facebook, Gab, Minds, Parler and Telegram.