Biden's Handlers Scramble After He Suggests 'Minor Incursion' by Russia Into Ukraine Will Be Met With Proportionate Response
Chris Menahan
InformationLiberation
Jan. 20, 2022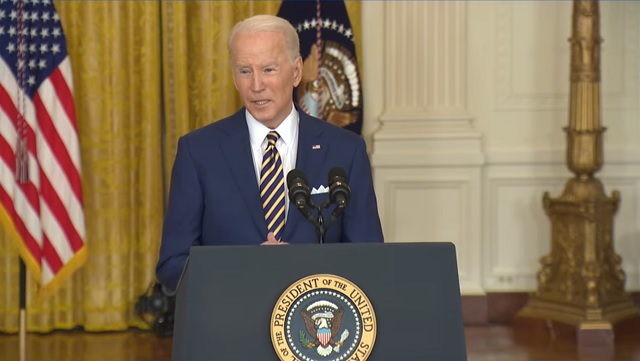 Joe Biden's handlers had to step in on Wednesday after the "president" suggested that a "minor incursion" by Russia into Ukraine would be met with proportionate force.


Though America's border has been intentionally thrown wide open, Ukraine's borders must be protected at all costs.

White House Press Secretary Jen Psaki put out a statement shortly after Biden's press conference to clarify that if any Russian forces step foot over the border they'll be met with a "swift, severe" response.


Remember how over 12,000 Haitians illegally invaded our border all at once and the DC regime condemned our border patrol for trying to stop them?


Remember how Biden threatened to make them "pay"?


Now our troops are supposed to put their lives on the line to protect the territorial integrity of Ukraine!

Follow InformationLiberation on Twitter, Facebook, Gab, Minds, Parler and Telegram.