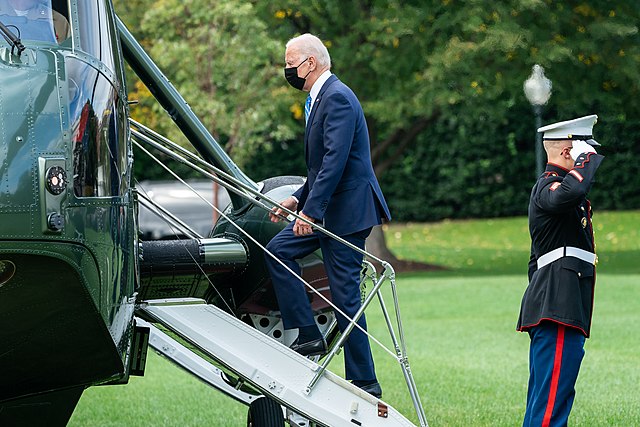 How low can he go?



From USA Today, "Biden's approval rating drops to new low of 33% on concerns about his handling of COVID, economy: poll":

President Joe Biden's approval rating dropped to 33% in a new Quinnipiac University poll, the lowest mark of any major public survey during his presidency, as he takes a beating over his handling of the economy and coronavirus.

The poll, conducted Jan. 7 though Jan. 10 and released Wednesday, found 33% of all 1,313 adults surveyed approve of Biden's job performance, while 53% disapprove. Ten percent did not offer an opinion.

The poll has a margin of error of 2.7 percentage points. When isolating just registered voters, Biden's approval rating improves slightly to 35%.

Biden's dismal numbers come as inflation has soared to a 39-year high and COVID-19 cases, which were on the decline last summer, have spiked to an all-time high amid the rise of the highly contagious omicron variant. Biden, who is nearing his first full year in office, campaigned on getting the pandemic under control and reviving the economy.
Declaring half the country to be "domestic terrorists" probably isn't the best idea if you want to win popular support.

Interestingly, Trump seems to be losing support among Republicans due to his relentless vax shilling.

"In today's survey, Republicans say 69 - 23 percent that they do want to see Trump run in 2024," Quinnipiac reported. "In October, Republicans said 78 - 16 percent that they wanted to see Trump run in 2024."


Follow InformationLiberation on Twitter, Facebook, Gab, Minds, Parler and Telegram.