"There's The Big Jew, Let's Get Him!" Sen. Chuck Schumer Tells New Totally Real Jan 6 Story Which Definitely Happened
Chris Menahan
InformationLiberation
Jan. 06, 2022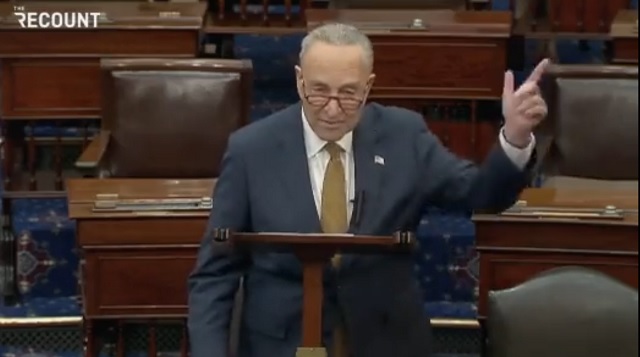 Capitol protesters were hunting Jews on Jan 6, according to New York Senator Chuck Schumer (D).

"I was within 30 feet of these nasty, racist, bigoted insurrectionists," Schumer recalled Thursday on floor of the Senate. "I was told later that one of them reportedly said, 'There's the big Jew, let's get him!'"


The Recount shared video of Schumer walking down a hallway and then turning around without a single "insurrectionist" in view.


Schumer didn't say why he chose to keep this story secret for a full year but it's definitely not because he just made it up.

There's no evidence it happened but who needs evidence when you have Schumer giving you his word?

Follow InformationLiberation on Twitter, Facebook, Gab, Minds, Parler and Telegram.