Study: 'Omicron' Variant Has 80% Lower Risk of Hospitalization
Chris Menahan
InformationLiberation
Dec. 23, 2021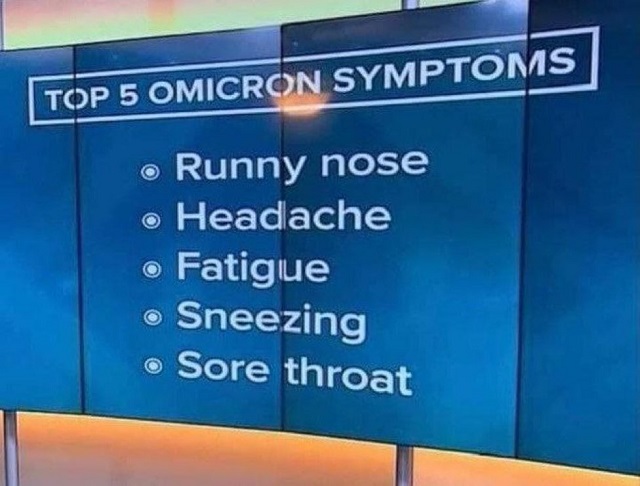 The "omicron" variant appears to be quite mild for many, according to a new study out of South Africa.

From Bloomberg, "Omicron Has 80% Lower Risk of Hospitalization, New Study Shows":

South Africans contracting Covid-19 in the current fourth wave of infections are 80% less likely to be hospitalized if they catch the omicron variant, compared with other strains, according to a study released by the National Institute for Communicable Diseases.

Once admitted to the hospital, the risk of severe disease doesn't differ from other variants, the authors led by scientists Nicole Walter and Cheryl Cohen said.

Compared to delta infections in South Africa between April and November, omicron infections are associated with a 70% lower risk of severe disease, they said. The omicron data was collected for the two months through November.

Since being identified by South African scientists on Nov. 25, the omicron variant has fueled record case numbers across the country. Africa's most developed economy has fully inoculated about 44% of its adult population over a seven-month period.
The top symptoms are similar to a cold, which isn't particularly surprising as the coronavirus has historically been categorized as a cold virus.

Alex Berenson said Wednesday that omicron appears to have already peaked in South Africa.




Same image zoomed into the just the 30 days:




"[D]eaths are approximately 1/12th what they were at previous peaks (some of those are likely from Delta, and many of the rest 'with' Covid deaths)," Berenson said.




"And, again, this has nothing to do with vaccines - almost three out of four South Africans is not vaccinated."

Follow InformationLiberation on Twitter, Facebook, Gab, Minds, Parler and Telegram.