Disgraceful: Chuck Schumer Uses Horrific Attack On Christmas Parade to Tout Infrastructure Bill
Chris Menahan
InformationLiberation
Nov. 21, 2021


Senator Chuck Schumer (D-NY) used the horrific massacre at a Christmas parade in Waukesha, Wisconsin on Sunday to tout his party's infrastructure bill.

"On this World Day of Remembrance for Road Traffic Victims, we mourn those we've lost," Schumer said. "We stand with their families. We recommit to preventing these tragedies. The infrastructure bill we passed provides historic funding to help reshape our streets, make them safer, & save lives."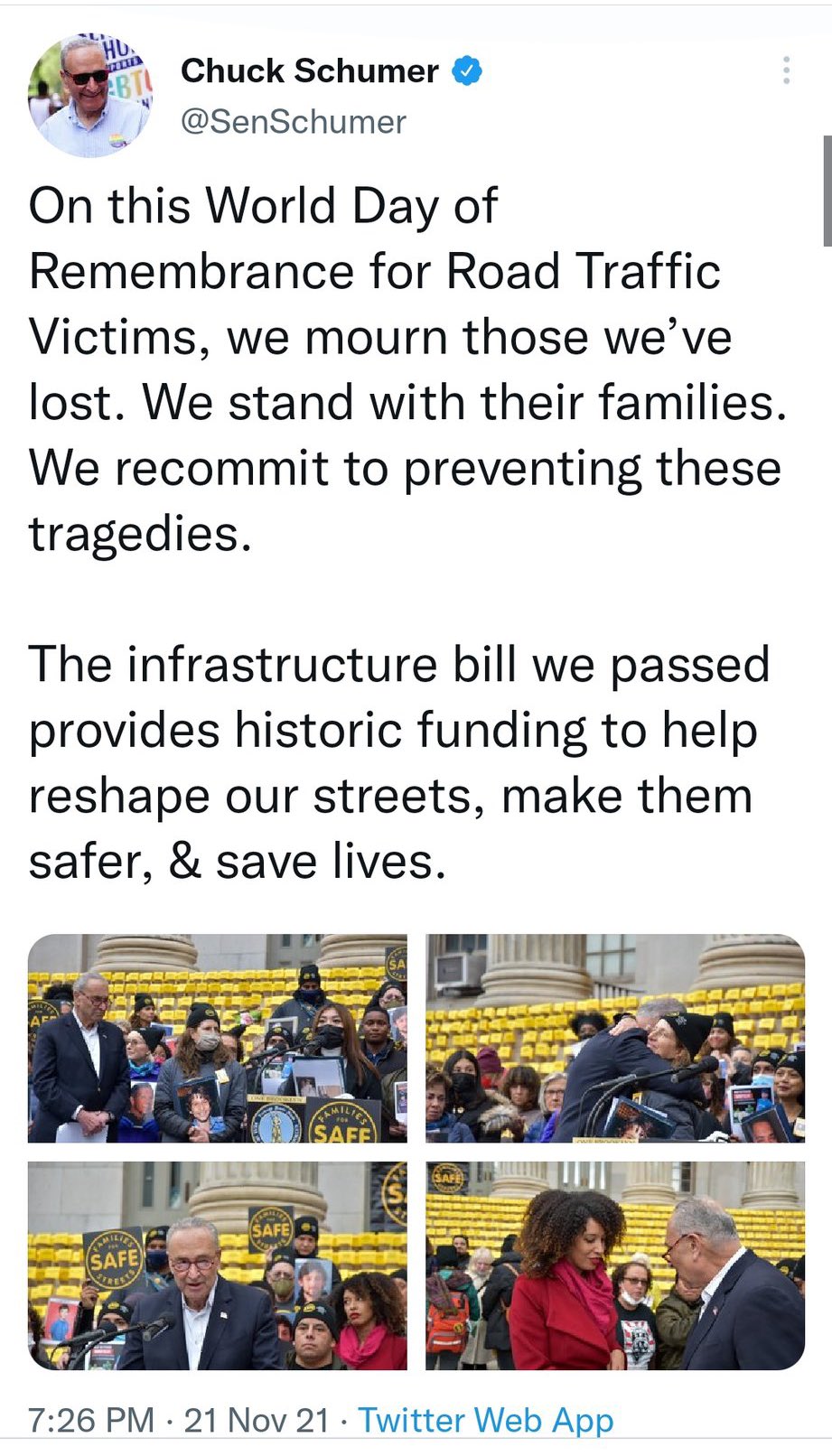 The dozens of Christian men, women and children who were intentionally run over, crushed and killed while celebrating the birth of our savior Jesus Christ are just "Road Traffic Victims" to this piece of filth.

Schumer deleted the tweet after getting backlash but not before it was archived.

I'm sure the victims of this horrific Christmas massacre will take solace knowing your corrupt party (with the help of many GOP sellouts) passed an openly anti-white fake "infrastructure" bill designed to discriminate against them!

Follow InformationLiberation on Twitter, Facebook, Gab, Minds, Parler and Telegram.