Rep. Cori Bush Claims 'White Supremacists' Shot At Her And BLM Protesters Marching In Ferguson - Actual Shooter Was A Black Man Shooting At Police
Chris Menahan
InformationLiberation
Nov. 15, 2021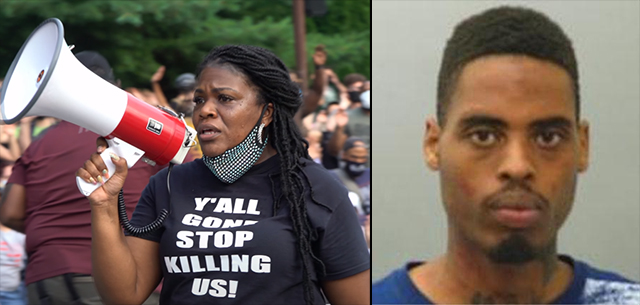 Missouri Rep Cori Bush (D) on Monday tried to dunk on Kyle Rittenhouse by claiming that when she and other Black Lives Matter protesters marched in Ferguson they were shot at by "white supremacists" who "never faced consequences" for trying to murder them.

"When we marched in Ferguson, white supremacists would hide behind a hill near where Michael Brown Jr. was murdered and shoot at us," Bush claimed. "They never faced consequences."

"If Kyle Rittenhouse gets acquitted, it tells them that even 7 years later they still can get away with it," she added.


As Andy Ngo highlighted, the "white supremacist" shooter was actually a black man by the name of Jeffrey Williams and he was shooting at police, not BLM protesters.

"Jeffrey Williams was arrested, charged and convicted for that shooting during the protest/riots," Ngo said. "He was aiming at police and shot two officers."


Williams was sentenced to 25 years in prison for the shooting, the St. Louis Post-Dispatch reported in March 2017.

Follow InformationLiberation on Twitter, Facebook, Gab, Minds, Parler and Telegram.