Colin Kaepernick Compares NFL Training Camps to Slavery in Netflix Special
Chris Menahan
InformationLiberation
Nov. 02, 2021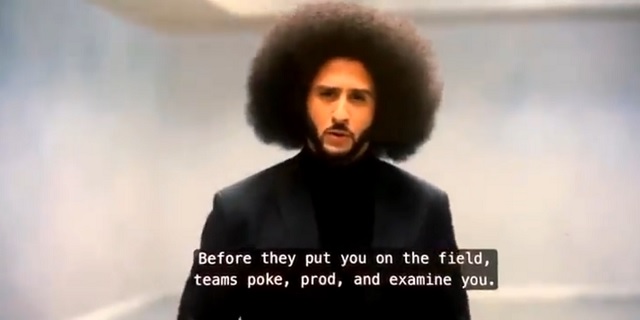 It's almost hard to believe this is not satire.

WATCH:


I guess this is supposed to be deep because of the music?

Are we just supposed to ignore that white players go through the same examination process?


It reminds me of how Rep. Maxine Waters said that border patrol agents on horseback seen apprehending Haitian illegal aliens in Del Rio was "worse than what we witnessed in slavery."


The vast majority of those Haitians were simply processed and released into the US and allowed to immediately start collecting welfare. No evidence was ever produced showing border patrol "whipped" anyone.

Having to listen to these delusional, privileged buffoons' lectures is worse than slavery!

Follow InformationLiberation on Twitter, Facebook, Gab, Minds, Parler and Telegram.