CDC Vax Numbers Jumped Due to Rollout Of Boosters, Not Because Americans Are Caving to Mandates
Chris Menahan
InformationLiberation
Oct. 11, 2021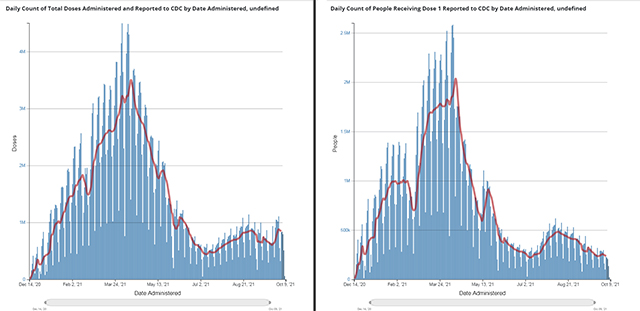 News outlets are using the CDC's vaccination numbers on "total doses administered" to suggest Americans are caving en masse to vaccine mandates but they're simply misreading the charts.

When you go to the CDC's website charting daily vaccinations, it has "total doses administered" selected by default, which shows a significant jump occurred in the 7 days between Sept 26 to Oct 2.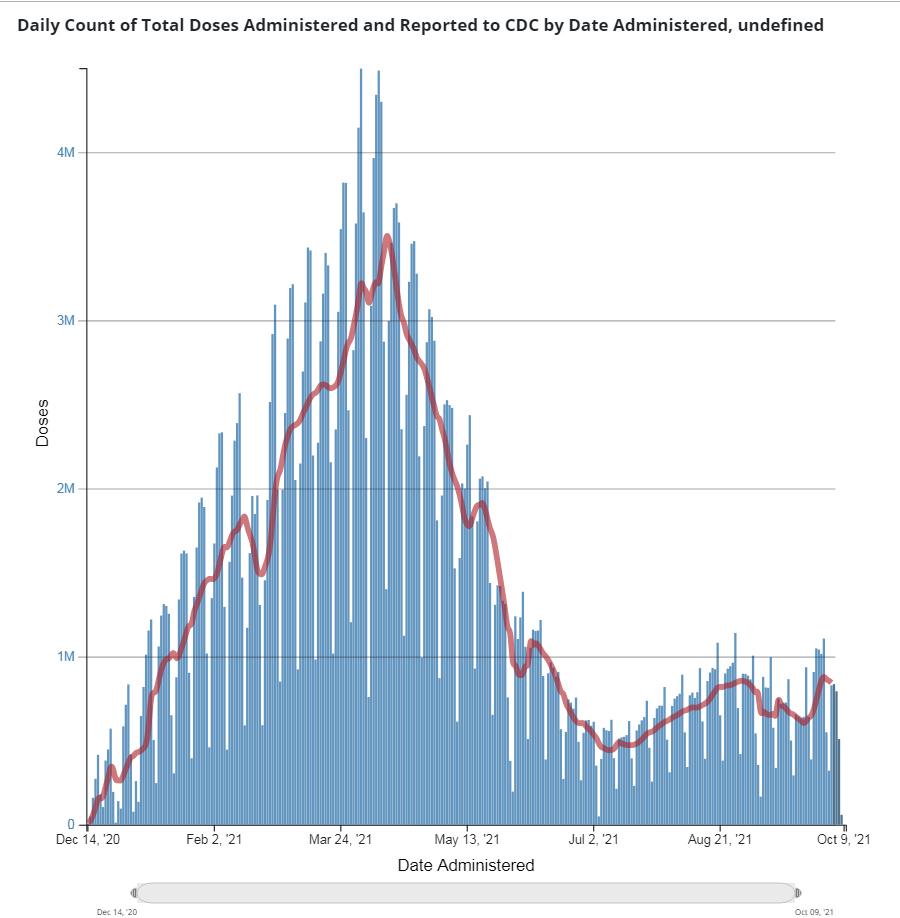 This number includes boosters, which actually now make up the majority of shots being administered.

"Of the 6.7 million shots administered from Sept. 30 to Oct. 6, nearly 2.7 million were booster shots," NBC News reported, citing CDC data. "That's compared to the nearly 2 million first doses and nearly 2 million second doses in the same period."

"And of the approximately 6.4 million boosters administered in all, 4 million have gone to seniors, while the remaining 2.2 million have gone to adults from 18 to 64 years old."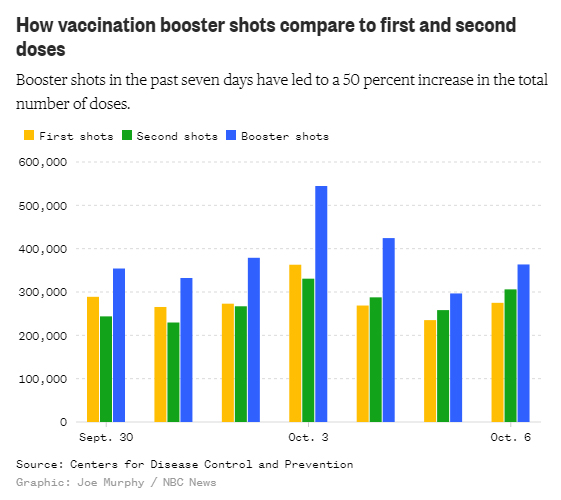 The CDC's chart showing people receiving their first dose has been trending down over the past three weeks since Biden's mandates were announced and only saw a modest jump last week despite wildly disproportionate threats.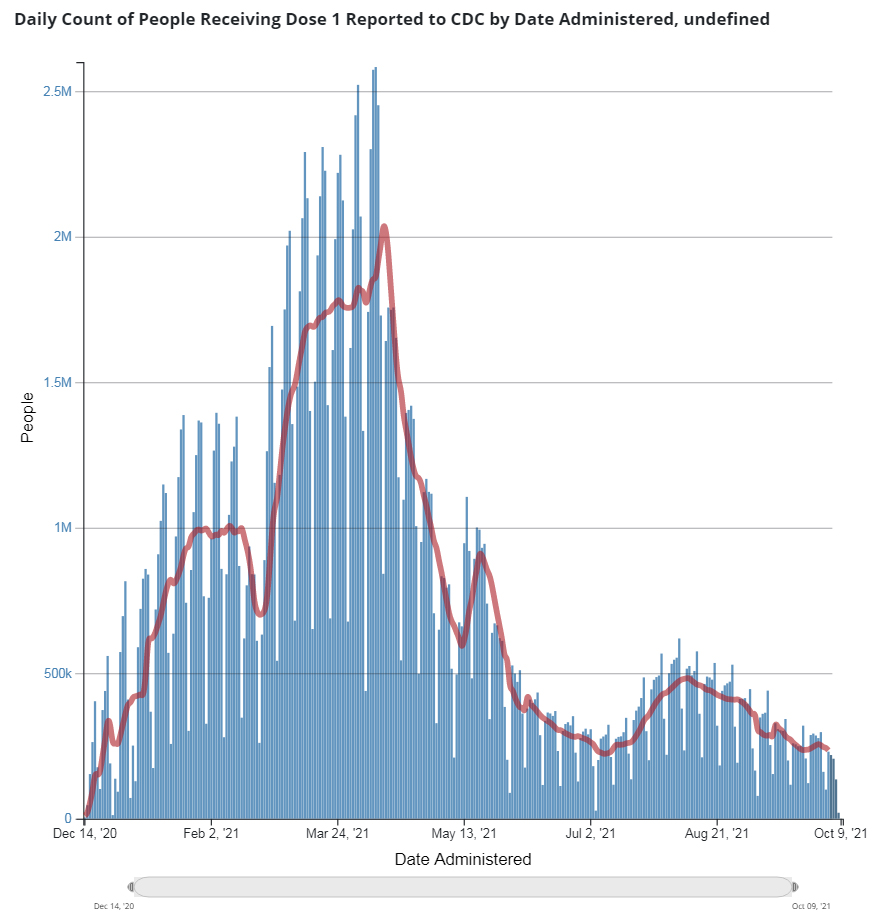 Tens of millions of Americans are still refusing to take these shots and are refusing to be intimidated by the regime!



Follow InformationLiberation on Twitter, Facebook, Gab, Minds, Parler and Telegram.