Poll: 51% Of Americans Now Say Trump Was A Better President Than Biden
Chris Menahan
InformationLiberation
Sep. 21, 2021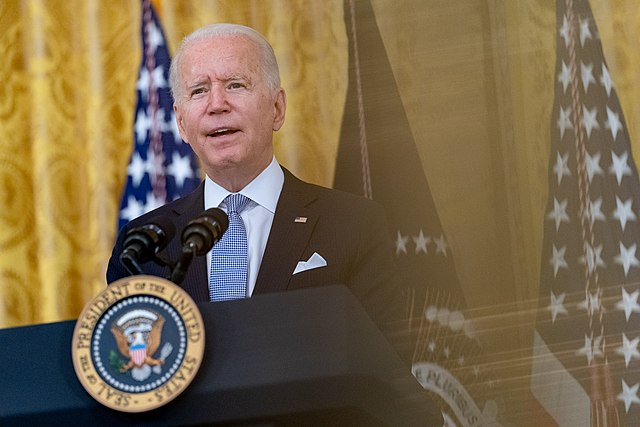 The honeymoon is over.

From The Hill:

President Biden and former President Trump are statistically tied when it comes to their favorability among U.S. voters, according to a new Harvard CAPS/Harris Poll survey shared exclusively with The Hill on Monday.

Forty-eight percent of respondents say they have a positive view of Trump compared to 46 percent who say they have a favorable opinion of his successor. Biden's favorability is slightly underwater, however: 49 percent of those surveyed said they have an unfavorable view of the current president, while slightly less — 47 percent — report an unfavorable opinion of Trump.

The findings are a remarkable shift for Biden, who repeatedly outperformed Trump's favorability numbers throughout the early months of his presidency.

But multiple crises, including a surge in new COVID-19 infections in recent months and the chaotic withdrawal of U.S. troops from Afghanistan, have bruised public perceptions of Biden.

Fifty-one percent of respondents now say Trump was a better president than Biden, while 49 percent prefer the White House's current occupant, the poll shows.

[...] The latest Harvard CAPS-Harris Poll survey also shows Biden's overall approval rating under water for the first time since he took office. Forty-eight percent of those surveyed say they approve of the job he's doing in the White House, while 50 percent disapprove.

That follows on the heels of a July Harvard CAPS/Harris Poll survey that showed his approval rating sinking to 52 percent from 62 percent in June.
With surging inflation, open borders and vaccine mandates combined with vaccine failure in the face of rapidly evolving variants, the collapse of his approval rating has only just begun.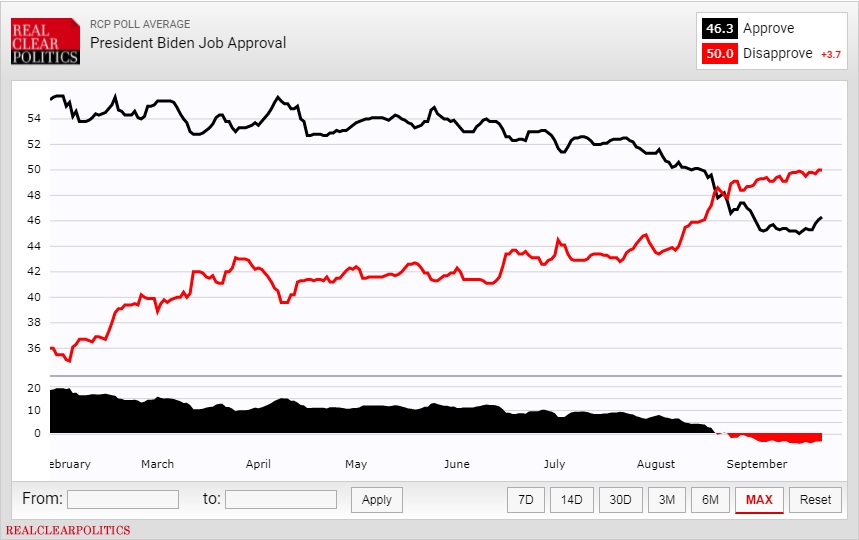 Follow InformationLiberation on Twitter, Facebook, Gab, Minds, Parler and Telegram.