Looters Target Liquor Store, ATMs in New Orleans After Hurricane Ida
Chris Menahan
InformationLiberation
Aug. 30, 2021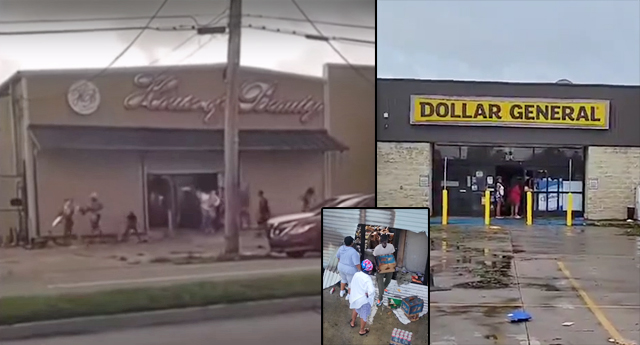 Looters were filmed smashing into ATMs, stealing cases of beer, emptying a Dollar Store and more in the wake of Hurricane Ida wrecking havoc in New Orleans.

Brett Adair of Live Storms Media caught a group of looters in the act with a drone in the neighborhood of St. Claude on Monday:



Lots of other stores were also hit up:





People's homes were also targeted:





Remember, according to the AP's stylebook these are not "looters" but instead "protesters" who "stole."


"Some peaceful protesters entered into a store that contained alcoholic beverages and took loaves of bread (hidden in cases of beer) to feed their starving children."

I remember watching a news report a little while ago (I can't find it because Google decided to break their site) about a rural fellow stealing some goods from a store during a similar crisis and leaving behind enough money to pay for it.

No doubt that happened here as well!

Follow InformationLiberation on Twitter, Facebook, Gab, Minds, Parler and Telegram.