Montana Is The Only State to Ban Discriminatory CV Vax Requirements For Employees
Chris Menahan
InformationLiberation
Aug. 25, 2021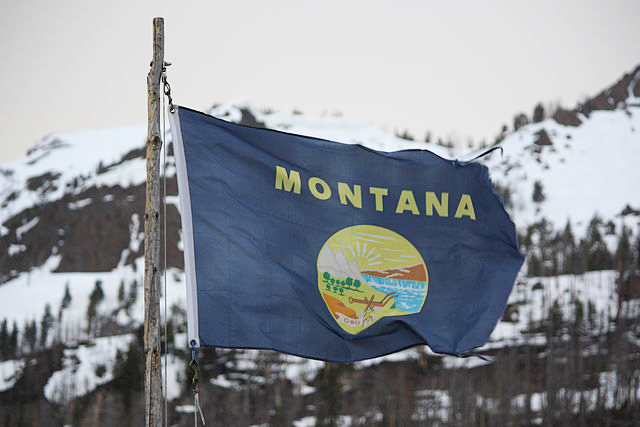 Though tons of Republican politicians have talked tough about their opposition to corona-tyranny, Montana is the only state that's actually putting their tough talk into practice.

For example, Florida Governor Ron DeSantis' bill to supposedly "ban vaccine passports" doesn't ban businesses from discriminating against the unvaxxed and actually includes a provision triple-underlining that the state can detain people and force vaccinate them against their will.


On the other hand...

From AP, "Montana only state to ban vaccine requirements for employees":

While many large companies across the U.S. have announced that COVID-19 vaccines will be required for their employees to return to work in-person, there is one state where such requirements are banned: Montana.

Under a new law passed by the state's Republican-controlled Legislature earlier this year, requiring vaccines as a condition for employment is deemed "discrimination" and a violation of the state's human rights laws.

Montana is the only state in the U.S. with a law like this for private employers, said Hemi Tewarson, executive director of the National Academy for State Health Policy.

[...] the law was signed by Gov. Greg Gianforte in May.

Gianforte, a former business executive who founded and ran a technology company, gave the bill the green light after changing it to allow health care facilities to require unvaccinated workers and those who refuse to disclose their vaccination status to wear masks and take other precautions.

He stood behind the law this week amid heightened scrutiny.

"While the governor continues to encourage Montanans to receive safe and effective vaccines, doing so is voluntary and no individual should face discrimination based on vaccination status," Brooke Stroyke, a spokesperson for Gianforte, said in an email.

[...] Hospitals in Montana until recently required their employees to get most vaccines approved by the Centers for Disease Control, including the annual flu shot, providing an avenue for employees to opt out for medical or religious reasons. Now, that is no longer possible[...]
Why haven't any other states with GOP-controlled legislatures and governors passed similar laws?

They've all found the time to punish Ben & Jerry's for not selling their ice cream in the occupied Palestinian territories.




Why won't they lift a finger to ban corona vaccination mandates like they've done in Montana?

Follow InformationLiberation on Twitter, Facebook, Gab, Minds, Parler and Telegram.