Science Writer Suspended From Twitter For Quoting Results Of Pfizer Clinical Trial
Chris Menahan
InformationLiberation
Aug. 02, 2021


Twitter suspended the account of science writer and former New York Times reporter Alex Berenson for sharing the newly-released results of the "pivotal" Pfizer clinical trial which completely undermine the narrative of our medical establishment.

"Blocked again, for a week this time," Berenson said Friday on his Substack. "For this tweet, which is completely accurate and does nothing but quote PFIZER'S OWN CLINICAL TRIAL DATA."




Berenson's tweet quoted directly from the results of Pfizer's own clinical trial: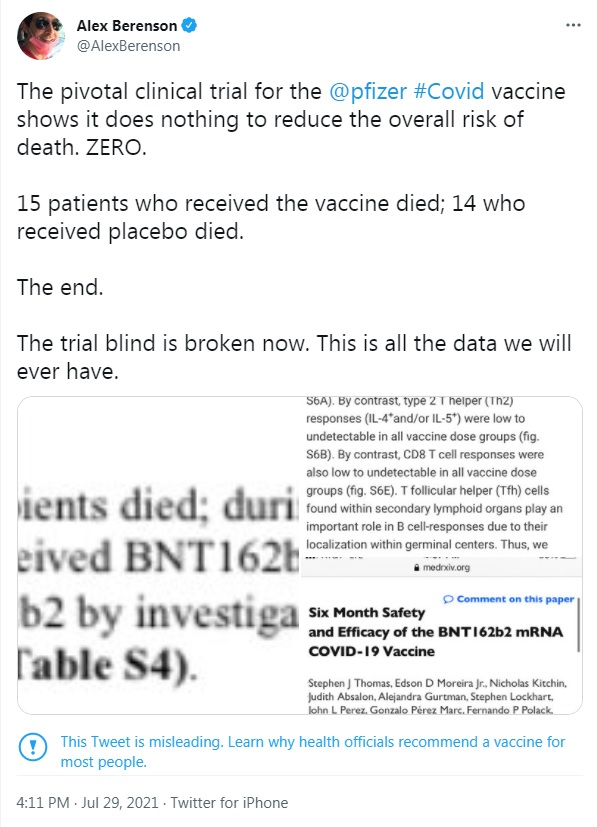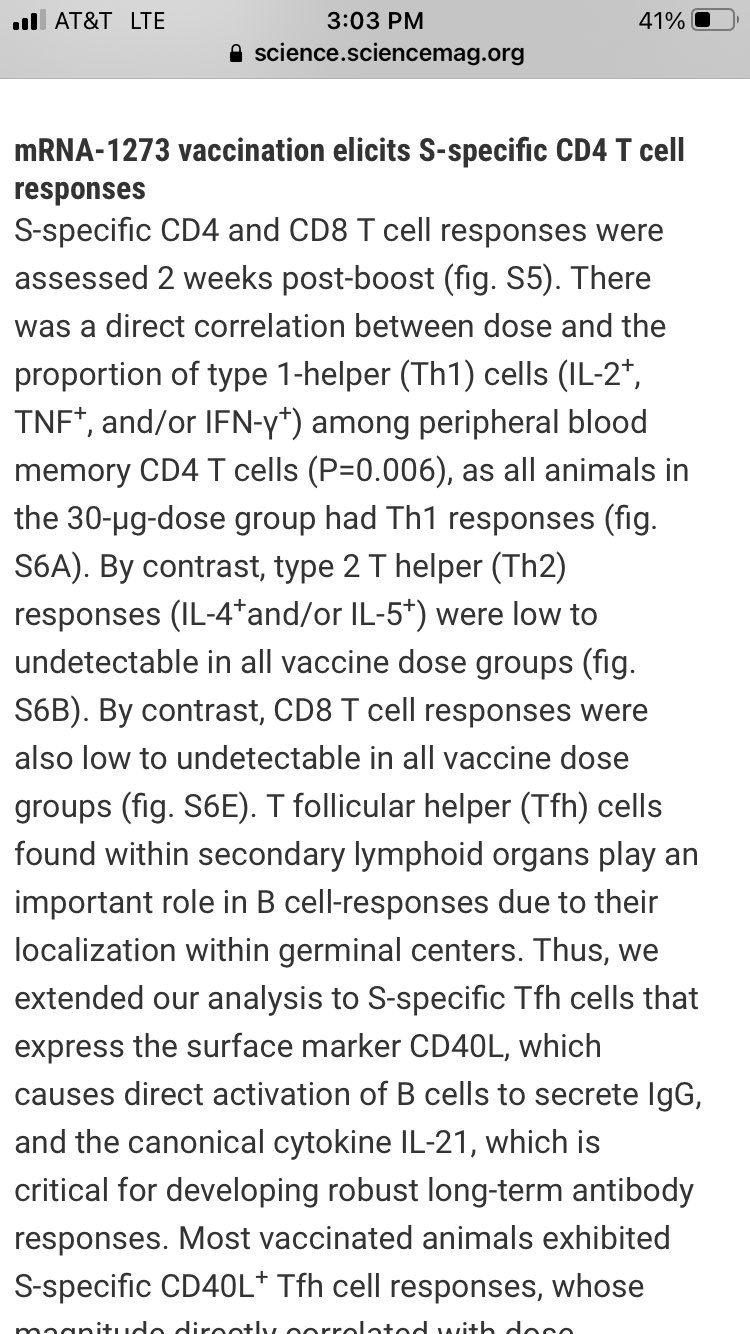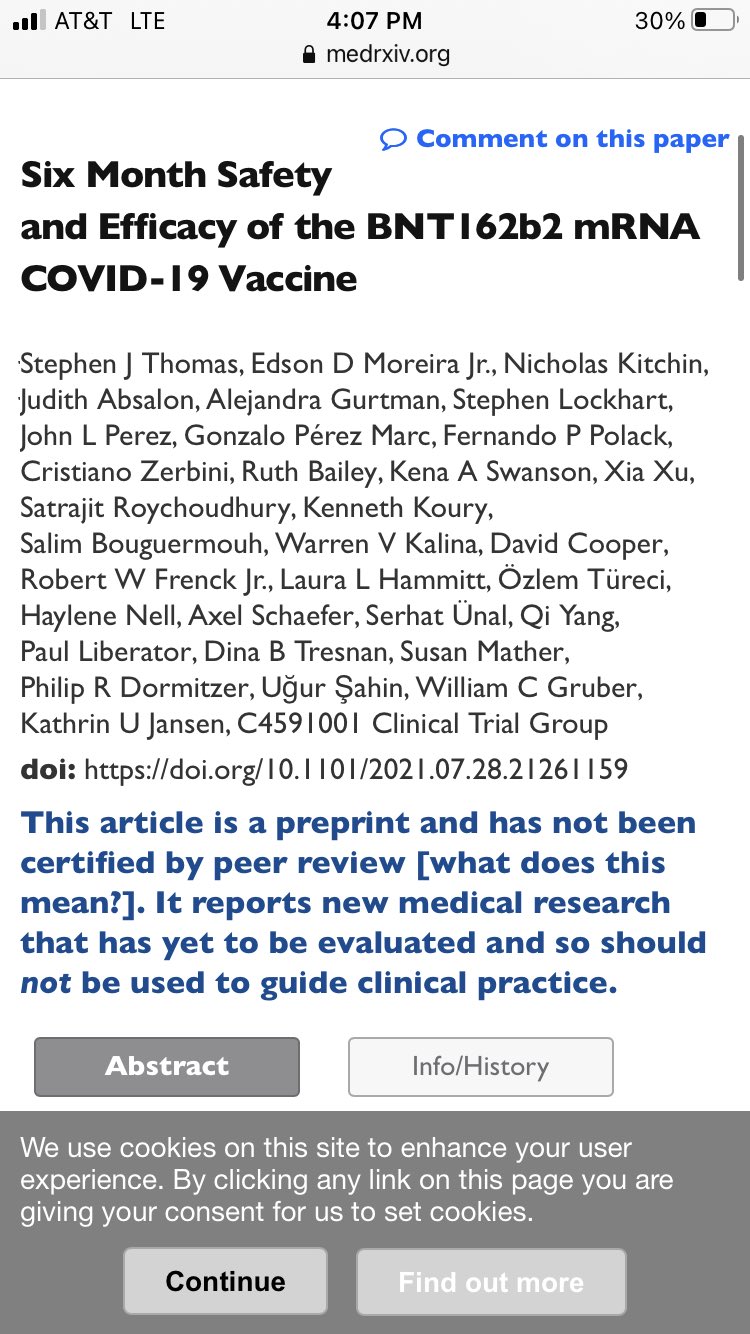 Twitter at one point removed the "misleading" tag before later putting it back and suspending him.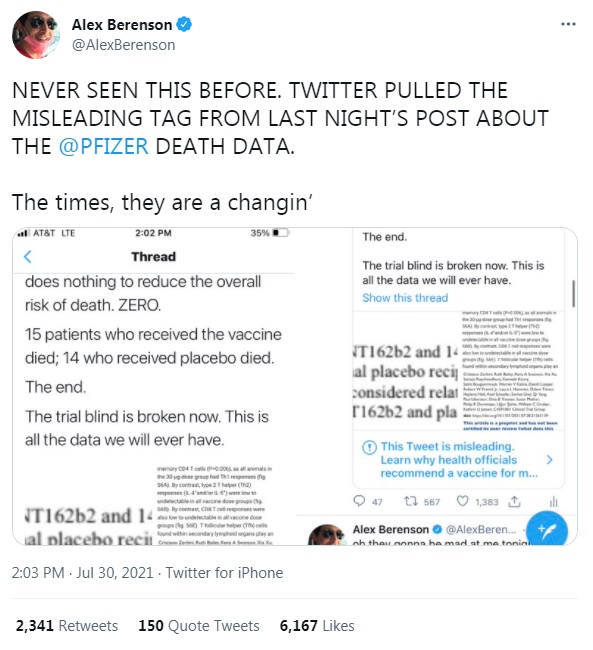 Here's the quote directly from Pfizer:

During the blinded, controlled period, 15 BNT162b2 and 14 placebo recipients died; during the open-label period, 3 BNT162b2 and 2 original placebo recipients who received BNT162b2 after unblinding died. None of these deaths were considered related to BNT162b2 by investigators.

Causes of death were balanced between BNT162b2 and placebo groups.
As tons of people who were in the placebo group went out and took the vaccine "the trial blind is broken now" and "this is all the data we will ever have," Berenson noted.

Follow InformationLiberation on Twitter, Facebook, Gab, Minds, Parler and Telegram.