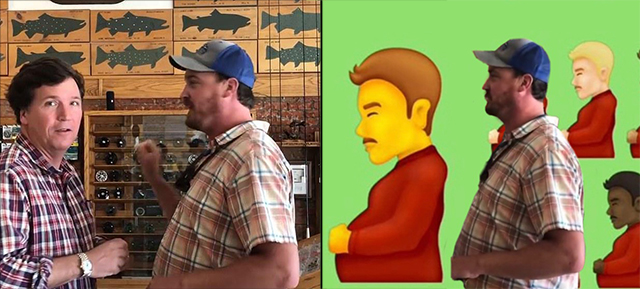 Dan Bailey, the "Montana man" who confronted Tucker Carlson in a fly fishing shop in Livingston, formerly worked at an organization that was founded as a front group for the CIA.


Here's how the exchange went down via Heavy.com:

[Dan] Bailey can be heard saying, "I don't care, man. Dude, you are the worst human being known to mankind." Carlson tells him, "I appreciate that," and says, "I'm not gonna debate," as Bailey tells him, "I want you to know that. What you have done to this state, to the United States, to everything else in this world. I don't care that your daughter's here. What you have done to people's families, what you have done to everybody else in this world..."

Carlson then tells Bailey, "Settle down, son," and begins to walk away. Bailey follows Carlson, saying, "Son? Call me son..."
Dude, you're like a terrible person, man. No really dude, you're like really bad, the stuff you've done -- wow -- like, I literally can't even, it's like the worst ever and stuff, literally, the whole world... the state... the families -- like, wow dude -- WOW!

Twitter user Yoopermomma first noticed Bailey's interesting background.


Here's those images: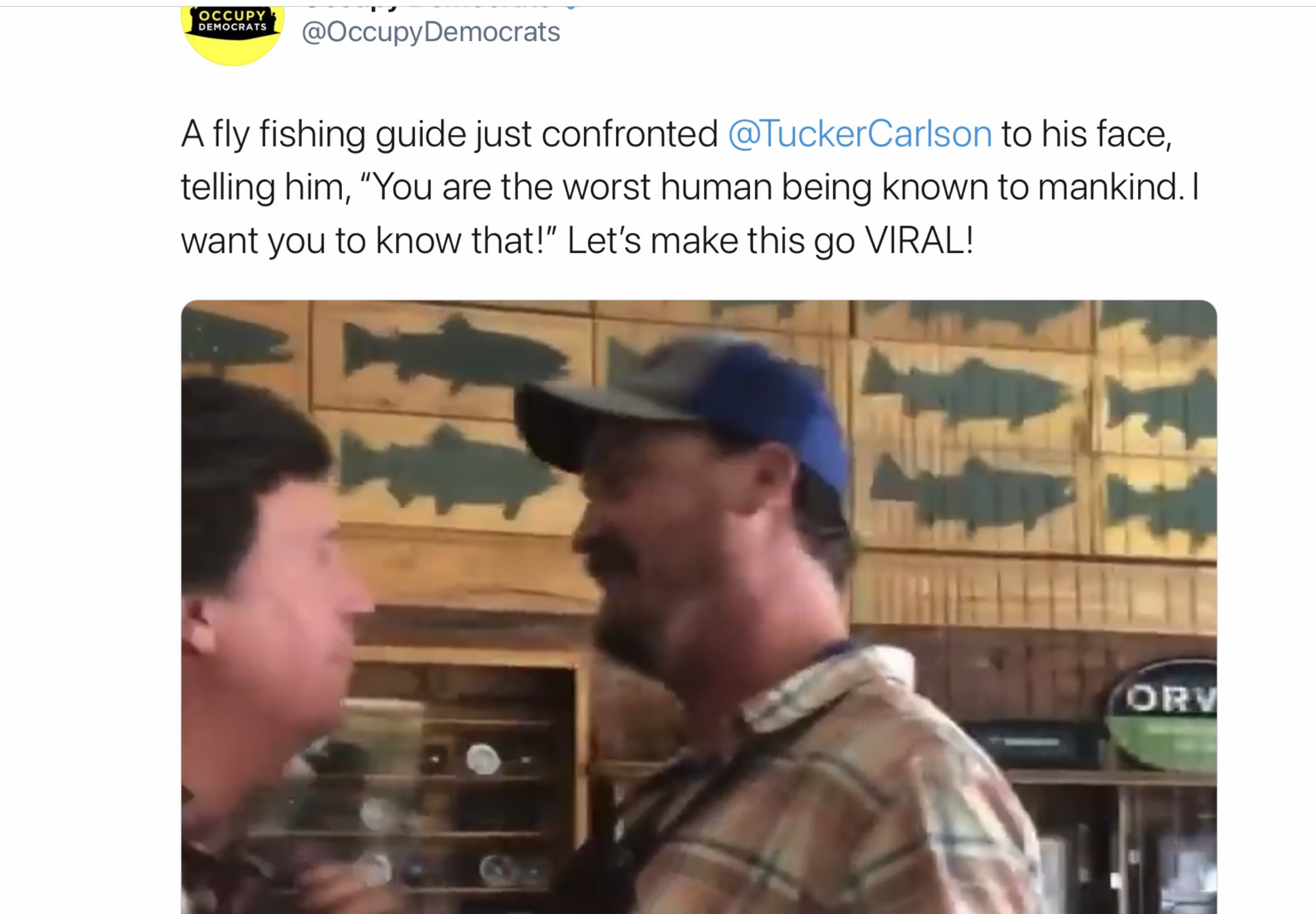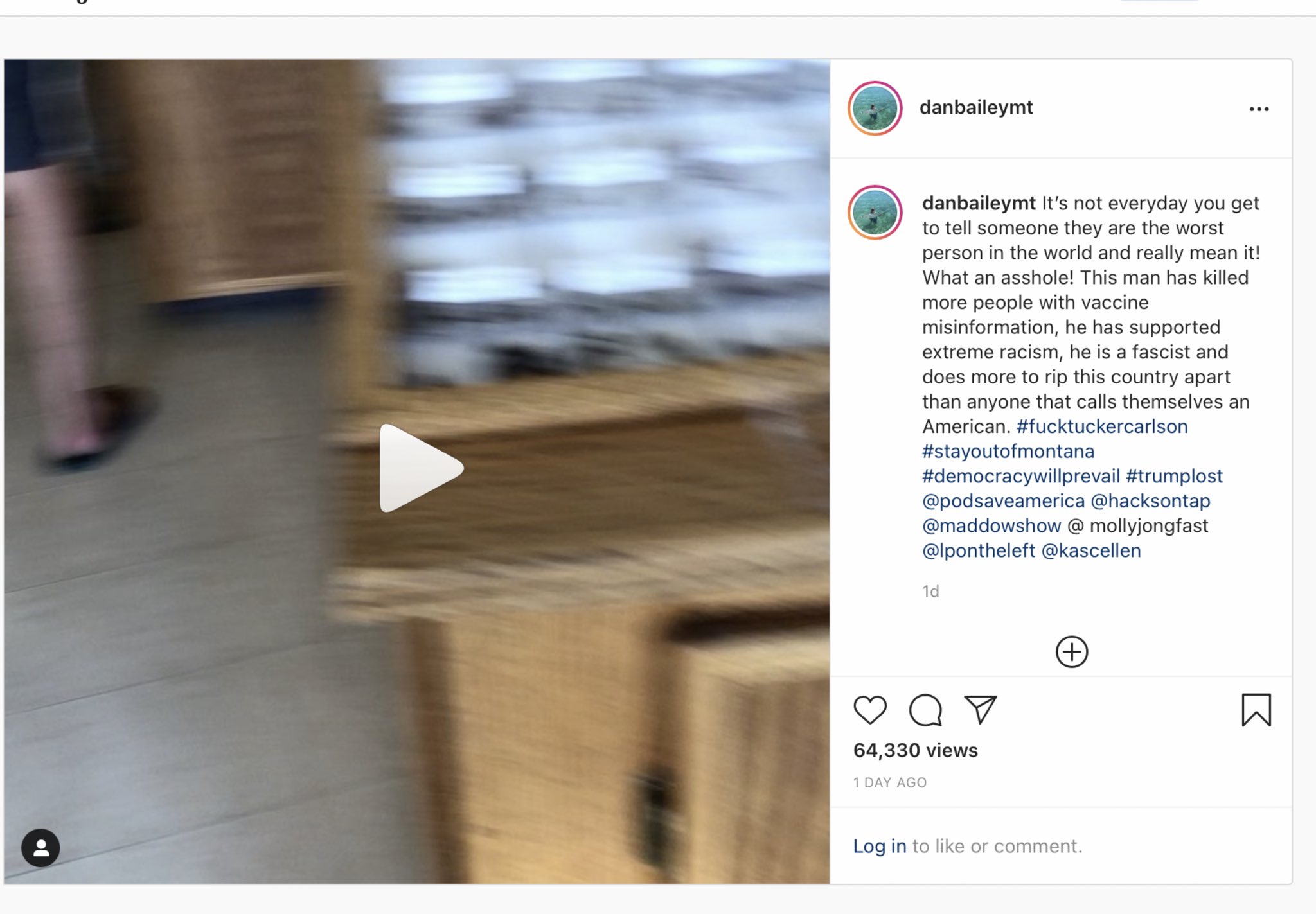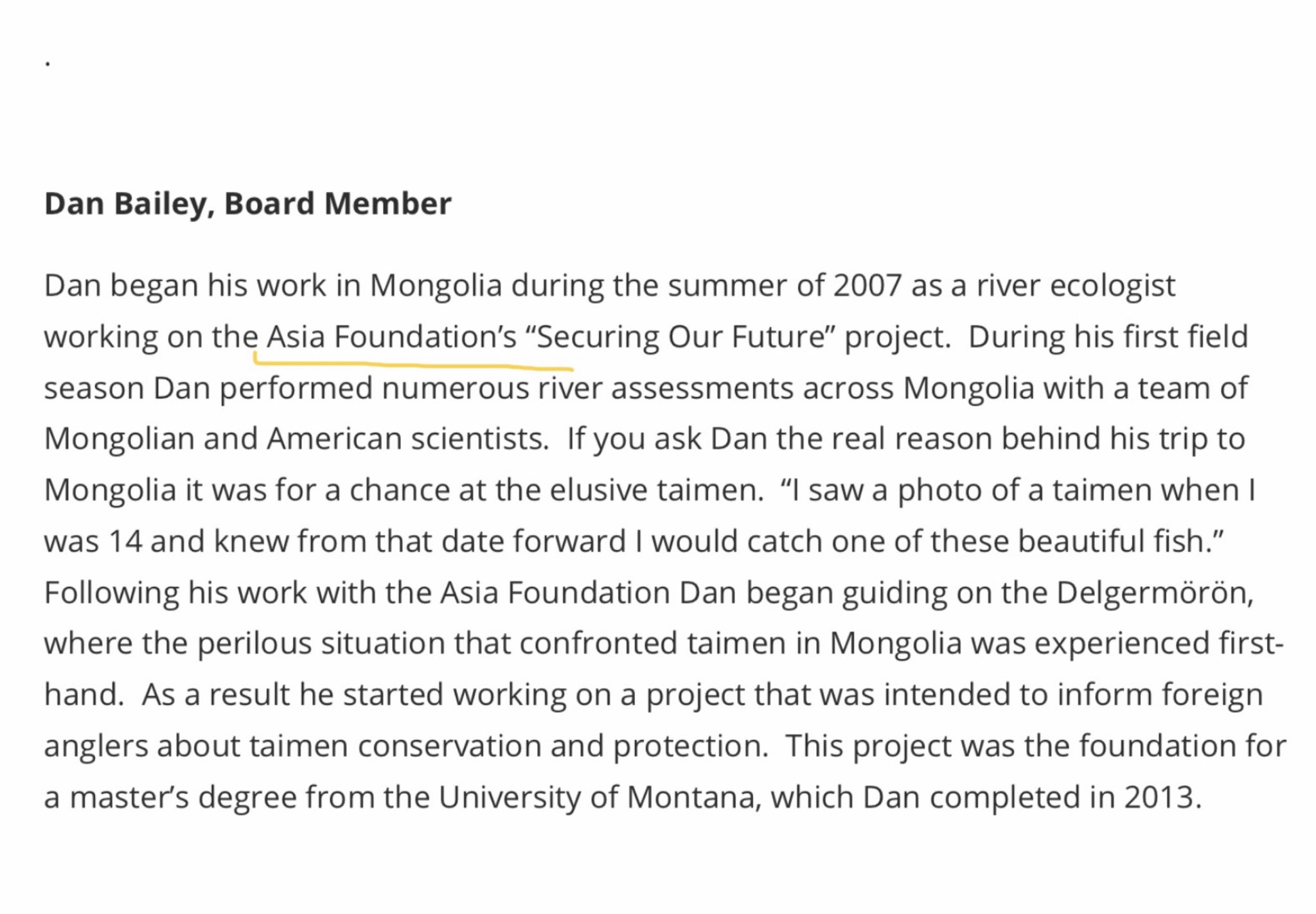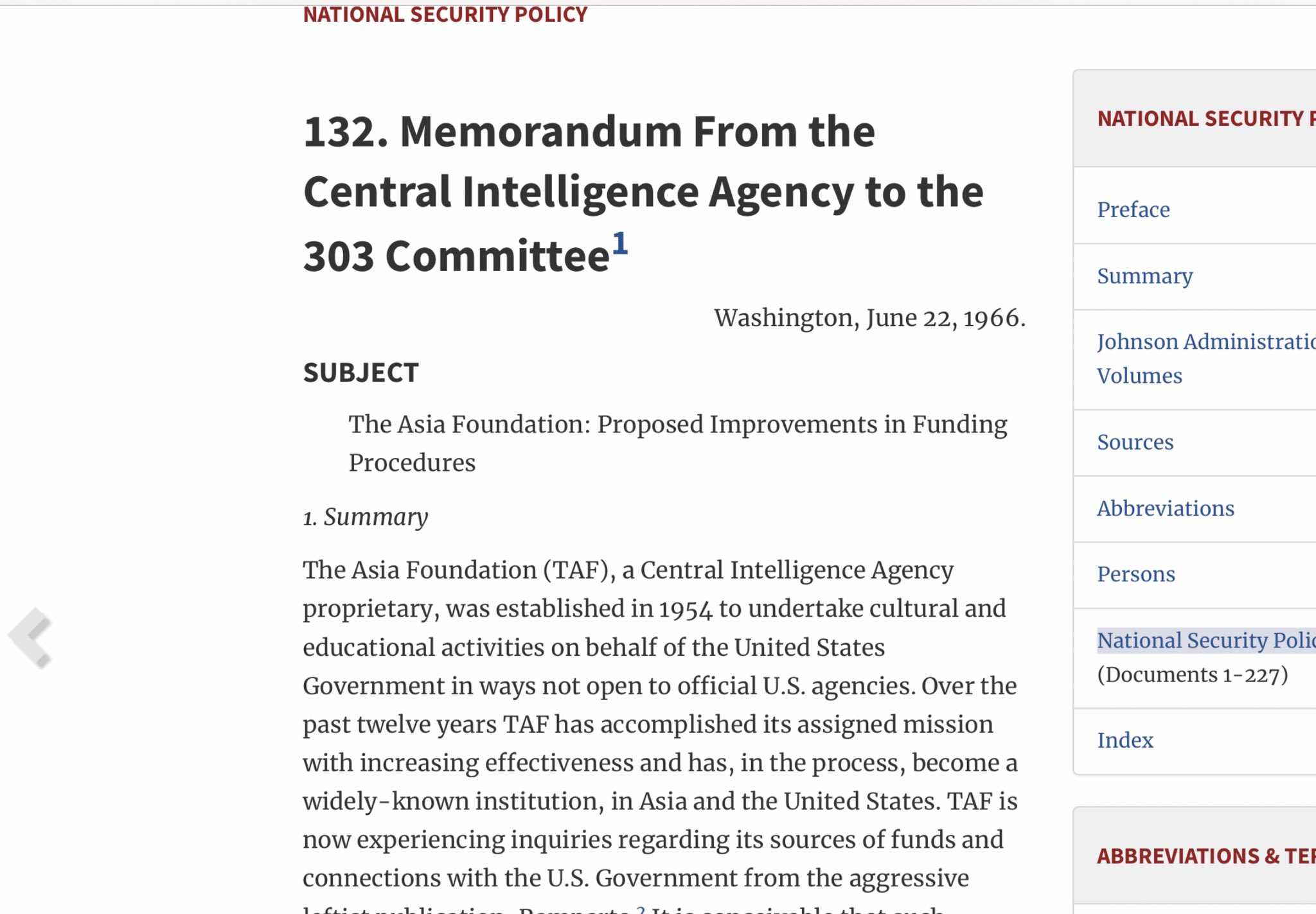 The Asia Foundation was founded as a CIA front group in 1951, Muckrock reported in 2017.

The Asia Foundation is, on the surface, a private non-profit that contributes to the development of Asia, including donating millions of books. In reality, since it was created by Central Intelligence Agency in 1951, TAF has engaged in a decades long campaign to misrepresent its origins, purpose, and funding.

[...] Originally conceived by CIA as a propaganda machine and a front for covert activities including psychological warfare, TAF has controlled its narrative by becoming the primary source of information on its organization. The narrative presented by TAF effectively erases the first years of its history and misleads the public about its sources of funding over the years. TAF's deceptions aren't limited to the public, either. Declassified documents reveal that TAF provided information to the State Department that was incorrect and misleading; this information was subsequently given to Congress. These misrepresentations were then cited in the findings of Congress' "Asia Foundation Act", which provides funding for the Foundation, and have become commonly referenced.

[...] TAF portrays itself as having been created "with the approval of the National Security Council" and later being funded by, but remaining functionally independent from, the CIA. In reality, it was a weapon crafted by CIA explicitly for political warfare. Armed with CIA propaganda products, guided by CIA priorities, staffed with CIA contract employees and former CIA staffers, TAF spent the first 16 years of its existence under the direct control of the Agency. For more than a year after that, it relied on funds that the Agency had covertly provided. TAF did not lose touch with the Agency in the following decades, nor did it lose its support.

While TAF has done good work, it also misleads the public about its origins with CIA, and about the current source of its funding. CIA's administrative file clearly shows, however, that the foundation was staffed and controlled by the Agency. At least two of its Presidents, Greene and Blum, had worked with the Intelligence Community on projects that laid the groundwork for the CFA/TAF, including the project proposal itself and the NSC Directives it relied on. They, like all of TAF's early Presidents, were CIA contract employees, and it wouldn't be until 1989 that TAF had a President who wasn't hand selected by the Agency. While TAF handled its own day to day operations, the chain of command was clear: the foundation had been owned and operated by CIA for more than a decade and a half, despite the denials offered by the foundation, which the leadership knew to false.
TAF these days gets around $100 million a year directly from the US government.


The NSA was caught spying on Tucker just a few weeks ago.


Bailey was born in Casper, Wyoming and "graduated from Montana State University-Bozeman with a bachelor's degree in land resource analysis and management," Heavy.com reported. "He then graduated from the University of Montana in 2013 with a master's degree in resource conservation, he wrote on LinkedIn."

Heavy continued: "Bailey has worked as the Yellowstone Program Manager for the National Parks Conservation Association in Livingston since 2019, according to his LinkedIn profile. According to its website, the NPCA is based in Washington D.C. and is a nonpartisan and independent membership organization aimed at protecting and preserving national parks and advocating on behalf of the National Parks System."

I'm assuming Bailey is probably just a random libtard. Sadly, Montana has a lot of them these days.

His resemblance to the pregnant man emoji is striking: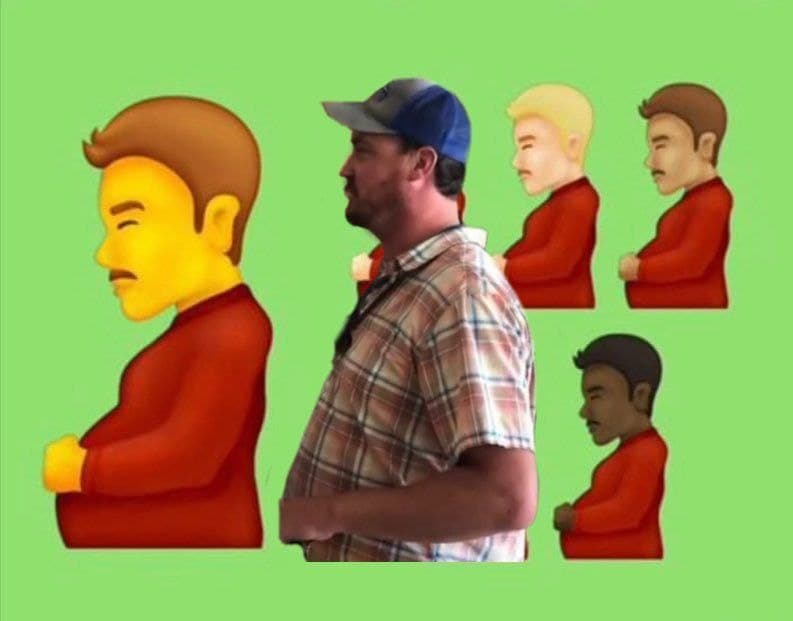 Who do you think is a better representative for the fly fishing community?


Follow InformationLiberation on Twitter, Facebook, Gab, Minds, Parler and Telegram.