Report: Trump Org And CFO Allen Weisselberg Indicted by Manhattan Grand Jury
Chris Menahan
InformationLiberation
Jul. 01, 2021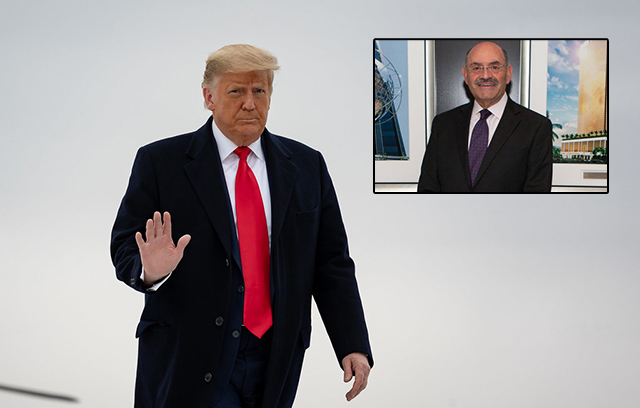 Q told us indictments were coming!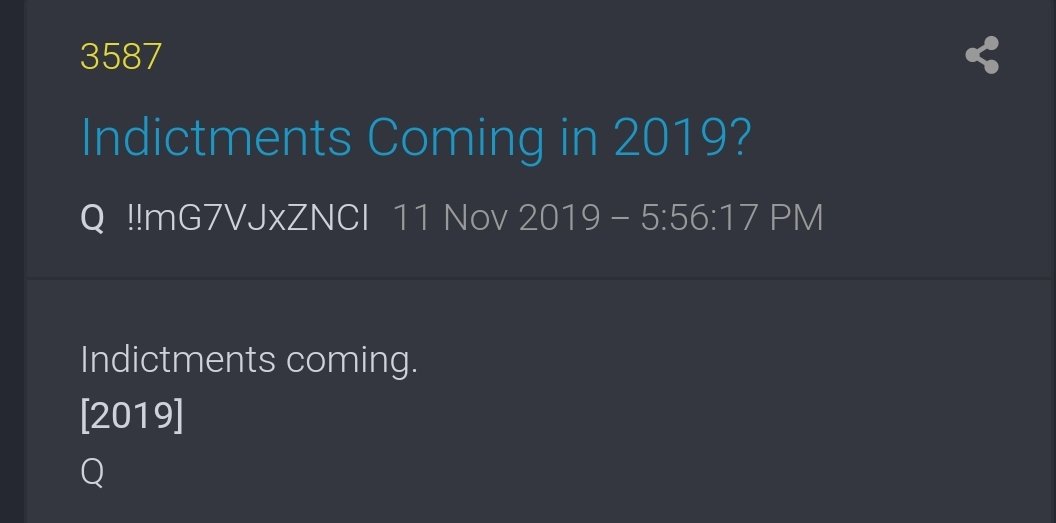 From WSJ, "Trump Organization and CFO Allen Weisselberg Indicted on Tax Charges":

A New York grand jury has indicted the Trump Organization and its chief financial officer with tax-related crimes that will be made public Thursday in court, people familiar with the matter said, marking the first criminal charges against the former president's company since prosecutors began investigating it three years ago.

The charges against the company and longtime CFO Allen Weisselberg are a blow to former President Donald Trump, who has fended off multiple criminal and civil probes during and after his presidency. But the initial charges won't implicate Mr. Trump himself, his lawyer said, falling short of expectations about the high-profile probe that included a battle over his tax returns decided by the U.S. Supreme Court in the prosecutors' favor.
The defendants are expected Thursday to appear in court, where the charges will be disclosed, the people said.

The Trump Organization and Mr. Weisselberg are expected to face charges related to allegedly evading taxes on fringe benefits, the people said. For months, the Manhattan district attorney's office and New York state attorney general's office have been investigating whether Mr. Weisselberg and other employees illegally avoided paying taxes on perks—such as cars, apartments and private-school tuition--that they received from the Trump Organization.

A sole focus on fringe benefits would be unusual, former prosecutors said. It is rare to charge an individual or company for failure to pay taxes on employee benefits alone, though such charges are used as part of larger cases. Some lawyers said that if prosecutors were going after the Trump Organization for fringe benefits alone, when few other companies face such charges, it would risk making the probe look biased.
Too bad Trump didn't run a child sex trafficking/politician blackmail ring like Jeffrey Epstein -- then Vance would be fighting to keep him out of prison!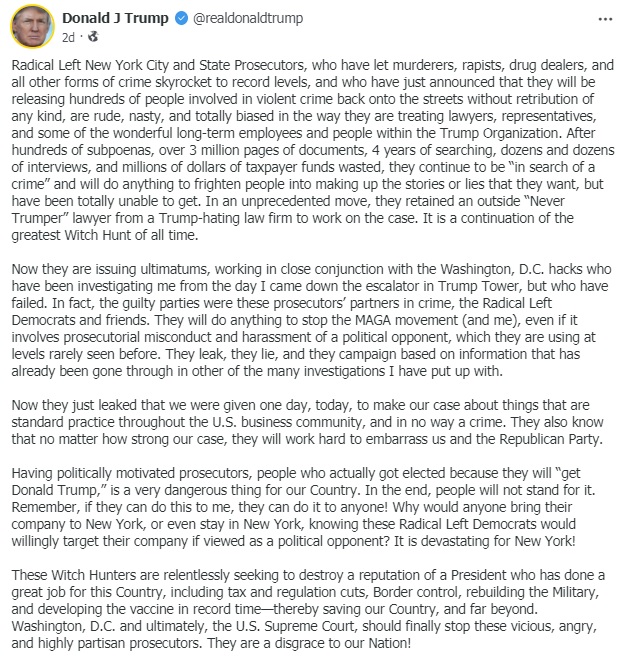 I saw Trump lamented in a statement on Wednesday how AG William Barr "didn't act on the very powerful Horowitz Report."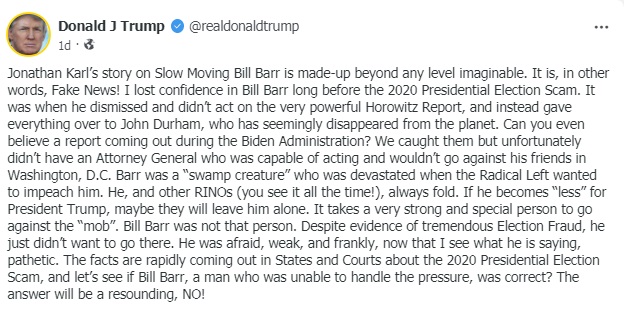 The "very powerful Horowitz report" was a total joke which declared that the FBI was biased in favor of Trump.

As I reported last week, whereas Horowitz stalled for some 16 months before releasing a pathetic report that exonerated Russiagate plotters of any criminal wrongdoing, he now appears to be working earnestly under Merrick Garland and Joe Biden to manufacture anything he can to indict Donald Trump.

"Trust the scam!"

Follow InformationLiberation on Twitter, Facebook, Gab, Minds, Parler and Telegram.