Chauvin Attorney Files Request For New Trial After BLM Activist Caught Deceiving Court to Get On Jury
Chris Menahan
InformationLiberation
May. 04, 2021


Derek Chauvin's attorney on Tuesday filed a motion to request a new trial, citing jury misconduct, just two days after it was revealed BLM activist Brandon Mitchell lied about never attending a protest about "police use of force or police brutality" in order to get on the jury.

From Axios:

"The State committed pervasive, prejudicial prosecutorial misconduct, which deprived Mr. Chauvin of his constitutional rights to due process and a fair trial, including but not limited to: disparaging the Defense; improper vouching; and failing to adequately prepare its witnesses," the motion reads.

- The filing cites factors such as "the interests of justice; abuse of discretion that deprived the Defendant of a fair trial; prosecutorial and jury misconduct; errors of law at trial; and a verdict that is contrary to law."

- Chauvin's attorney Eric Nelson, who filed the motion, did not name any jurors or explain what specific misconduct he was referring to.

- "The publicity here was so pervasive and so prejudicial before and during this trial that it amounted to a structural defect in the proceedings," the motion read.

What to watch: Nelson filed a request for a hearing to impeach the verdict "on the grounds that the jury committed misconduct, felt threatened or intimidated, felt race based pressure during the proceedings, and/or failed to adhere to instructions during deliberations, in violation of Mr. Chauvin's constitutional rights to due process and a fair trial."

He also asked the court for time to fully investigate the issues.

Wednesday is the deadline for post-conviction filings, per Minnesota court rules cited by the Wall Street Journal.
As I reported Monday, Brandon Mitchell, 31, was able to make it onto the Derek Chauvin jury after he checked "no" when asked if he or anyone close to him had "participated in protests about police use of force or police brutality."

After a photo surfaced of him attending an anti-police brutality protest in Washington, DC in August 2020 headed by members of George Floyd's family, Mitchell admitted he attended the event.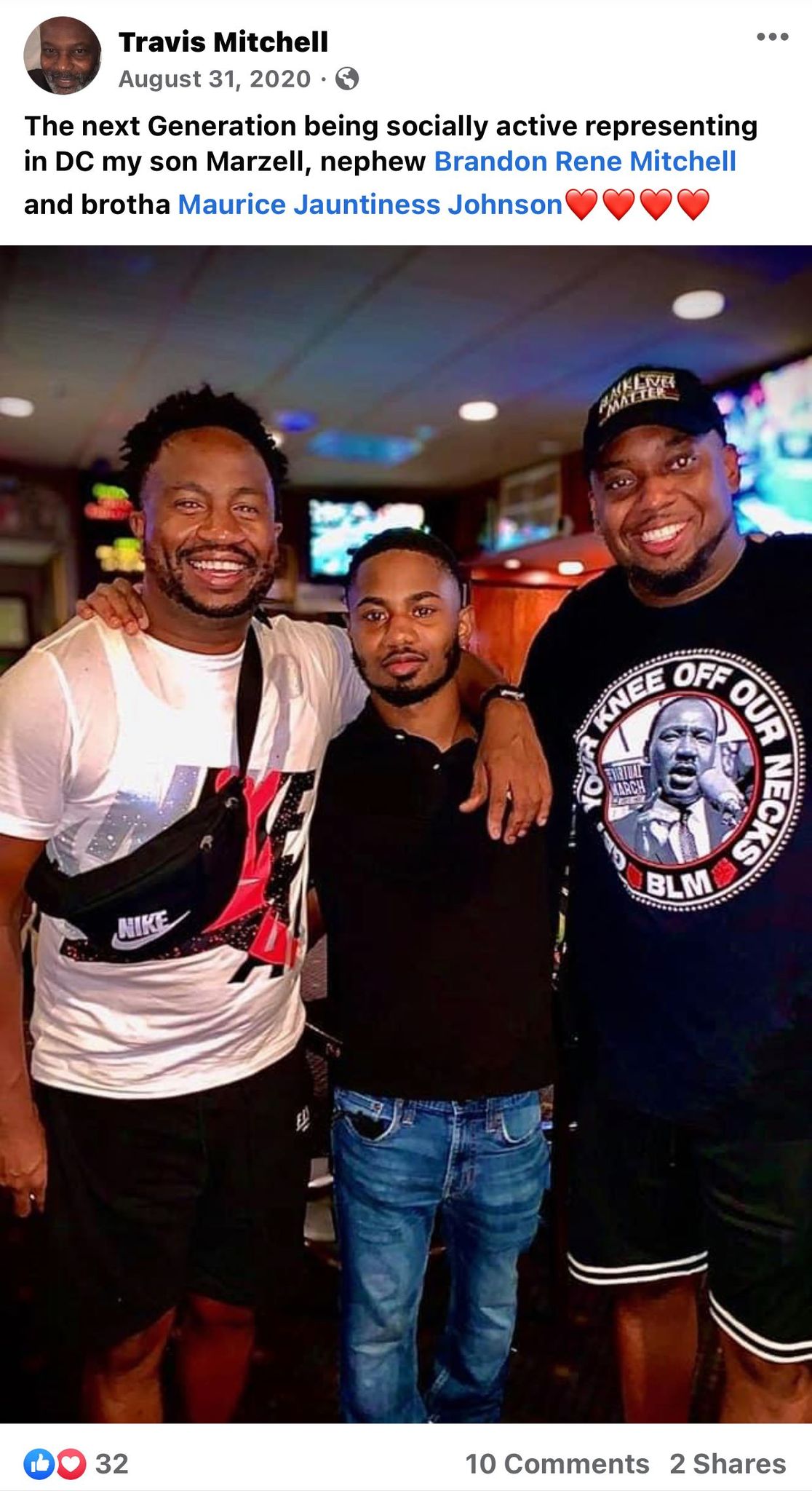 Lying on said questionnaire is a crime.

During a media publicity blitz last week, Mitchell encouraged others to serve on juries "to try to spark some change."

Mitchell also said he felt the deliberations "should have been 20 minutes."



Follow InformationLiberation on Twitter, Facebook, Gab, Minds, Parler and Telegram.