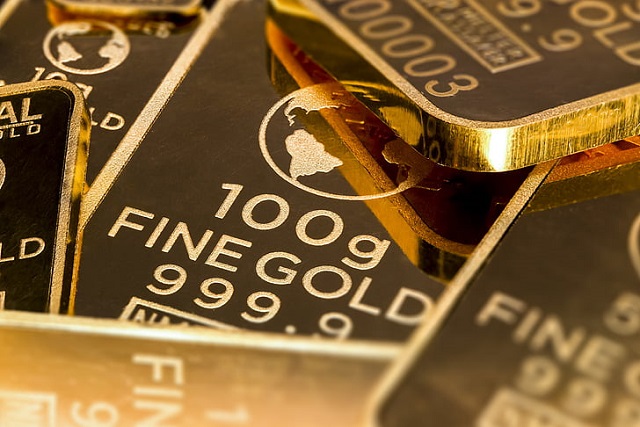 Poland's economy has been on a tear despite the worldwide corona-panic and in a show of strength their central bank has announced they're planning to purchase "at least" 100 tonnes of gold.

From Reuters, "Poland's central bank wants to buy 100 tonnes of gold, governor says":

Poland's central bank wants to buy at least 100 tonnes of gold -- worth some $5.5 billion at current prices -- over the coming years, as it continues to expand its bullion reserves, governor Adam Glapinski said in an interview published on Monday.

"At the moment, we have 229 tonnes of gold, of which more or less half was bought during my term in office," Glapinski told conservative magazine Sieci.

"Over the course of a few years we want to buy at least another 100 tonnes of gold and keep it in Poland as well," he said.
Poland's economic resilience has been described as an "economic miracle."

From DW, "Germany eyes Poland's economic miracle for post-COVID growth":

Since the Law and Justice Party (PiS) came to power in 2015, the EU's sixth-largest economy has drawn attention primarily over its alleged democratic backsliding. At the same time, however, the resilience of the Polish economy has been astonishing.

The European Bank for Reconstruction and Development (EBRD) expects 3% growth in 2021, which would make Poland the only EU member to reach its pre-crisis level by the end of 2021. The country has grown from 49% to 70% of the EU's average economic wages since joining the EU in 2004 and in November Poland was again number three in the EU in terms of industrial production growth.
Small business owners staged what Foreign Policy magazine described as a "mutiny" over Poland's lockdown measures earlier this year and simply re-opened in defiance of the state.

From Foreign Policy, "Poland's Businesses Are Rejecting Their Lockdown: The Polish government ordered the economy to shut down. Small-business owners organized a mutiny":

On Jan. 19, for the first time in weeks, skiers crisscrossed the fresh snow in Ostoja Koninki in southern Poland. A lockdown is in effect across the country due to the coronavirus pandemic, but the resort owner found a way around it. Every 15 minutes, he hosts a political summit on the mountain—one of the few events allowed under current rules. Anyone can use the ski lift to attend—all they need to do before buckling their boots is sign a membership form for the "Business Owners' Strike" political party.

Jozef Pasek is just one of hundreds of entrepreneurs in Poland who have decided to, more or less overtly, reopen their doors in violation of government lockdown rules that have been in effect since late last year, as the country nears 1.5 million total COVID-19 cases. Courts have thus far taken the side of the mutinous businesses that deem the restrictions to be illegal.

"We're using a loophole," said Pasek, who said he is unable to benefit from state aid because it excludes businesses with seasonal hires. He said that as the word spreads, his ski resort, which is only 30 miles or so from Poland's second-largest city, Krakow, is doubling its visitor numbers by the day. "People are tired of staying indoors," he said.

Tourist businesses across Poland's mountainous highlands region began coordinating their reopenings on Jan. 18. But the wider movement, egged on by anti-lockdown activists, has snowballed across the country, with defiant nightclubs, restaurants, and hotels continually sprouting up on an interactive online map.
Follow InformationLiberation on Twitter, Facebook, Gab, Minds, Parler and Telegram.