Belief in English Nationalism is a 'Protected Characteristic,' Judge Rules
Chris Menahan
InformationLiberation
Mar. 05, 2021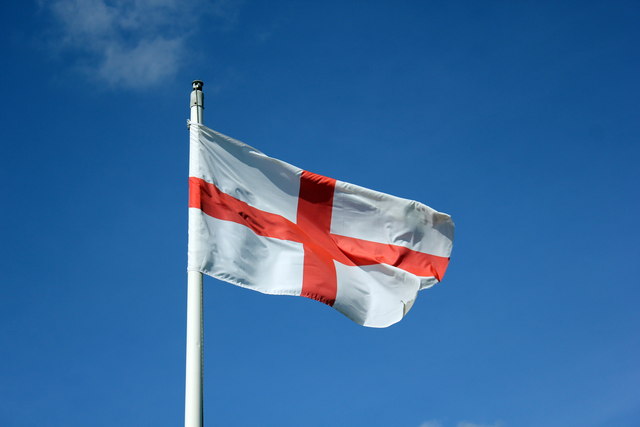 Free at last!

From The Daily Mail, "Judge rules that belief in English nationalism is a 'protected characteristic' in landmark decision at tribunal of English Democrats campaigner who was sacked by NHS":

English nationalists can be protected from discrimination in the same way followers of a religion or philosophical belief are, a judge has ruled.

Those holding firm political views regarding the culture, identity and politics of England could qualify to sue under equality laws, Judge Christiana Hyde said.

But expressing anti-Muslim opinions as a part of their beliefs disqualifies them from protection because it infringes on the rights of others, she added.

[...] [English nationalist Steven Thomas] tried to persuade the judge he was the victim of discrimination because his support for English nationalism was equivalent to a philosophical belief.

In her ruling, Judge Hyde - one of Britain's only black female judges - said she accepted his claim his beliefs were real.

[...] Despite the apparent sincerity of his beliefs, Mr Thomas's entitlement to claim discrimination was undermined by his anti-Muslim views, Judge Hyde said.

[...] Judge Hyde said: 'English Nationalism is capable of constituting a philosophical belief under... the Equality Act.'

But Mr Thomas's anti Muslim opinions meant he himself was disqualified from claiming protection under the law.

She added: '[His] disdainful and prejudiced focus on Islam, to the exclusion of all other religions or belief systems, and the language in which this was consistently cloaked meant that the belief did not meet the fifth criterion.'
You can believe in English nationalism so long as you don't want to preserve the English nation.

Great logic.

Regardless, let's hope this will open the door to another judge ruling that belief in English nationalism in its entirety entitles Brits to the same protections as foreigners who arrived yesterday.

[Header image by Jeff Buck, cc-by-sa/2.0]

Follow InformationLiberation on Twitter, Facebook, Gab, Minds, Parler and Telegram.