Biden Regime Halts Deportation of Criminal African Migrants 'Due to Black History Month'
Chris Menahan
InformationLiberation
Feb. 09, 2021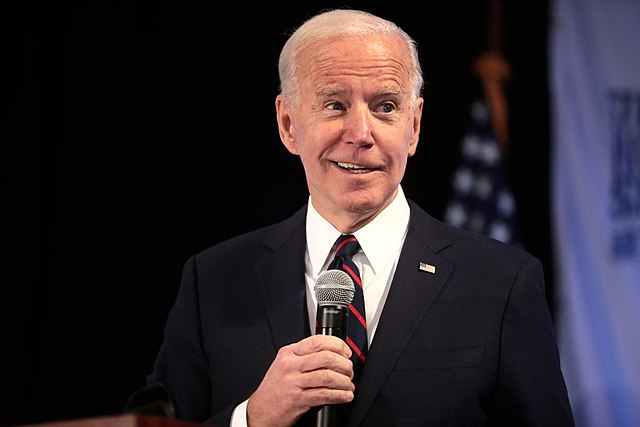 Joe Biden's acting ICE director, Tae Johnson, halted deportation flights of criminal African migrants because they were "scheduled during Black History Month," according to a report from the Washington Post.

From Washington Post:

When ICE scheduled a deportation flight to Africa for earlier this month, lawyers and activist groups sent urgent requests to political appointees at the White House and DHS, asking them to intervene.

Their request asked for the administration to give the deportees more time to pursue humanitarian claims in immigration courts, noting that the flight to majority-Black countries had been scheduled during Black History Month, emails show. Within hours, the acting director of ICE wrote to senior staff, stopping the deportations.

A senior ICE official declined to comment on deportation flights, because they are internal law enforcement operations.

Sirine Shebaya, executive director of the National Immigration Project, a legal aid group, said the new priorities are the "humane and right thing to do," especially because ICE often arrests people swept up by a police system under scrutiny for targeting people of color.
The Post reported that "ICE officials also canceled Operation Talon, a nationwide operation targeting sex offenders subject to deportation that had been planned in the final weeks of the Trump administration, emails show."

Johnson clearly wants to curry favor with newly confirmed DHS director Alejandro Mayorkas, a regimist crony who wants to end deportations of criminal migrants while simultaneously declaring American patriots "domestic terrorists."


The Biden regime is currently vindictively charging some 243 Americans for as little as stepping foot in "The People's House" last month and working on hitting many with outrageous "sedition" charges without any mercy but criminal illegal migrants are having their deportations blocked to honor Black History Month!

[Header image by Gage Skidmore, CC BY-SA 2.0]

Follow InformationLiberation on Twitter, Facebook, Gab, Minds, Parler and Telegram.