Amazon Demands In-Person Union Vote, Claims Mail-In Ballots 'Raise Risk Of Fraud'
Chris Menahan
InformationLiberation
Jan. 24, 2021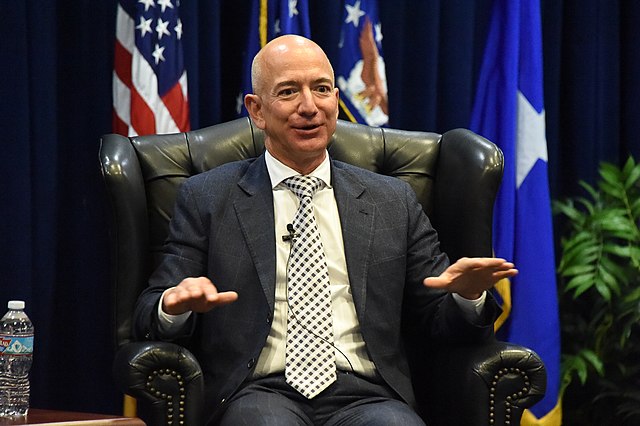 Amazon is trying to halt a workers' union vote by claiming mail-in ballots raise the "risk of fraud" and by questioning what a COVID-19 "outbreak" actually is.


From Bloomberg (via ZeroHedge):

Amazon.com Inc. is asking the National Labor Relations Board to consider having workers vote in person -- rather than by mail -- on a proposal to form a union at an Alabama warehouse.

The company formally requested a postponement of the vote so the labor regulator can reconsider its earlier ruling. Under the current plan, workers will have most of the next two months to vote by mail.

A group of workers at Amazon's Bessemer, Alabama, warehouse filed paperwork in November for an election to decide whether to be represented by the Retail, Wholesale and Department Store Union, a rare step for workers at a company whose U.S. workforce isn't unionized. The NLRB, which oversees union votes, earlier this month said the vote would be conducted by mail, citing standards set up during the pandemic to keep workers and staffers safe.

[...] The world's largest online retailer said that a mail election raised the risk of fraud and the coercion of workers. It also said the process would depress turnout, arguing that as many as 29% of its more than 5,800 employees eligible to vote wouldn't do so or would return incorrectly completed ballots.
Amazon also demanded the NLRB define what an "outbreak" actually is, the Washington Post reports:

The e-commerce giant late Thursday appealed the ruling by an NLRB hearing officer a week ago to allow roughly 6,000 workers to take seven weeks, starting Feb. 8, to cast their ballots by mail to be represented by the Retail, Wholesale and Department Store Union. Amazon argued in one of two filings that the agency's pandemic-voting policy is flawed, in part because it fails to define what a covid-19 "outbreak" actually is.

That guidance "reflected assumptions developed comparatively earlier in the pandemic -- before scientific understanding of the virus and possible precautions had developed to where it is today," Amazon says in the filing.
Amazon banned books for downplaying the coronavirus "pandemic" last year and the Bezos-owned Washington Post shilled hard in defense of mail-in voting for the 2020 US election.

Follow InformationLiberation on Twitter, Facebook, Gab, Minds, Parler and Telegram.