'Suspected Agent Provocateur' John Sullivan Arrested On Federal Charge
Chris Menahan
InformationLiberation
Jan. 14, 2021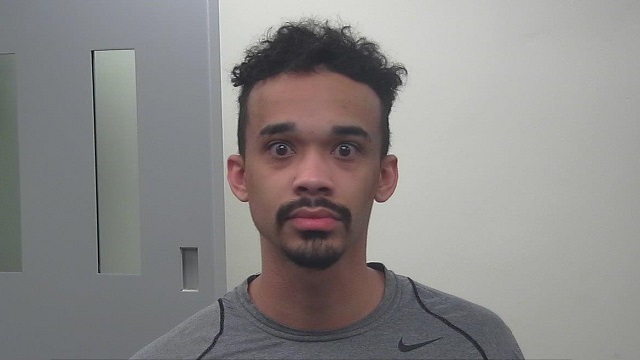 John Sullivan, the suspected agent provocateur filmed allegedly instigating protesters to commit crimes and committing crimes himself while inside the Capitol Building, was arrested on Thursday and hit with a federal charge.

If Sullivan is an FBI informant or an agent provocateur as many suspect that is very likely to come out in court.

From Liberal Utah activist charged with joining Capitol riot:

A liberal activist from Utah was arrested on Thursday on federal charges that he took part in the riot at the Capitol last week.

John Sullivan, 26, founder of a protest group called Insurgence USA, was charged in a criminal complaint with one felony count of interfering with law enforcement in connection with a civil disorder, as well as misdemeanor charges of unlawful entry and disorderly conduct.

[...] FBI Special Agent Matthew Foulger said in an affidavit supporting the criminal complaint that a series of statements Sullivan made on video encouraged the lawbreaking.

Foulger said that as the crowd rushed the Capitol building, Sullivan declared: "We accomplished this shit. We did this together. Fuck yeah! We are all a part of this history," and "Let's burn this shit down."

[...] The felony charge against Sullivan suggests prosecutors view his case as more serious than most of the scores of other cases filed against alleged rioters. Most who simply surged in with the crowd are charged solely with the two misdemeanors. The civil disorder charge, brought under the 1968 Anti-Riot Act, carries a maximum possible sentence of five years in prison.
Here's video of Sullivan's antics (see the full thread):


Here he is provocateuring at a BLM rally last year:


John Sullivan's father is a retired Air Force General and his brother is a MAGA activist who encouraged people to attend the Capitol protest to "eradicate" the Antifa/BLM movement.


Many are now wondering if Jade Sacker, another ostensibly leftist journo who was seen congratulating Sullivan after entering the Capitol and working with Sullivan in the past, is going to be arrested.


Follow InformationLiberation on Twitter, Facebook, Gab, Minds, Parler and Telegram.