NYT: 2 Alaska Healthcare Workers Given Emergency Treatment After Taking Pfizer's COVID-19 Vaccine
Chris Menahan
InformationLiberation
Dec. 17, 2020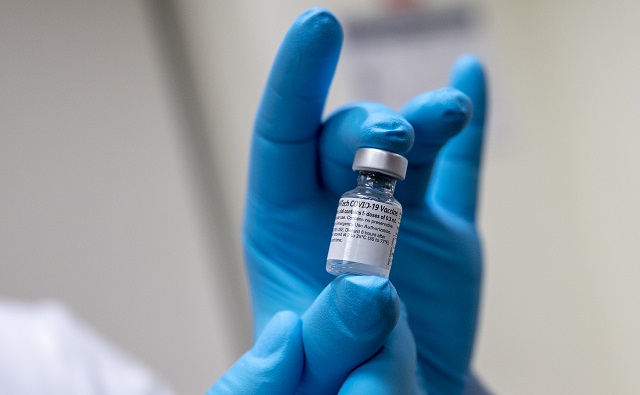 After taking Pfizer's experimental mRNA coronavirus vaccine, one hospital worker in Alaska suffered from a potentially life-threatening allergic reaction and had to be pumped full of epinephrine and steroids while a second worker at the same hospital had to be taken to the ER and treated with epinephrine and other drugs.

From The New York Times:

Two health care workers at the same hospital in Alaska developed concerning reactions just minutes after receiving Pfizerís coronavirus vaccine this week, including one staff member who was to remain hospitalized until Thursday.

Health officials said that the cases would not disrupt their vaccine rollout plans and that they were sharing the information for the sake of transparency.

The first worker, a middle-aged woman who had no history of allergies, had an anaphylactic reaction that began 10 minutes after receiving the vaccine at Bartlett Regional Hospital in Juneau on Tuesday, a hospital official said. She experienced a rash over her face and torso, shortness of breath and an elevated heart rate.

Dr. Lindy Jones, the hospitalís emergency department medical director, said the worker was first given a shot of epinephrine, a standard treatment for severe allergic reactions. Her symptoms subsided but then re-emerged, and she was treated with steroids and an epinephrine drip.

When doctors tried to stop the drip, her symptoms re-emerged yet again, so the woman was moved to the intensive care unit, observed throughout the night, then weaned off the drip early Wednesday morning, Dr. Jones said.

Dr. Jones had said earlier Wednesday that the woman was set to be discharged in the evening, but the hospital said late Wednesday that she was remaining another night.

The second worker received his shot on Wednesday and developed eye puffiness, lightheadedness and a scratchy throat 10 minutes after the injection, the hospital said in a statement. He was taken to the emergency room and treated with epinephrine, Pepcid and Benadryl, although the hospital said the reaction was not considered anaphylaxis. The worker was back to normal within an hour and released.
As we've seen over the last year, nearly every case of coronavirus was hyped to the hilt by our media -- even cases in dogs.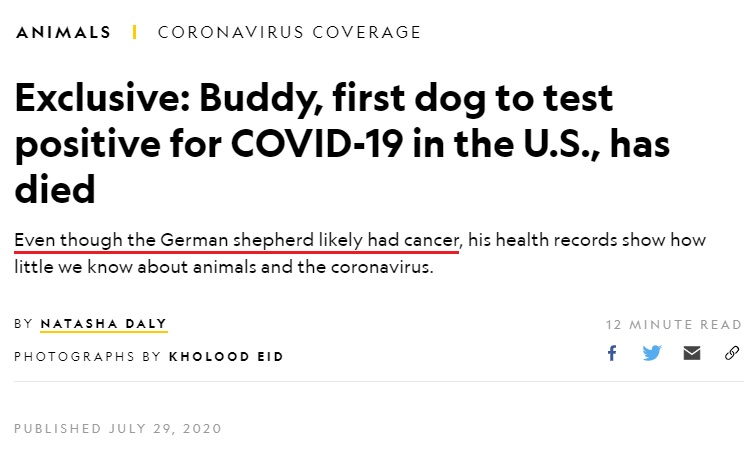 How much hype are they going to give to the stories of people suffering terrible reactions to these experimental vaccines rushed out at "warp speed"?

Follow InformationLiberation on Twitter, Facebook, Gab, Minds and Parler.