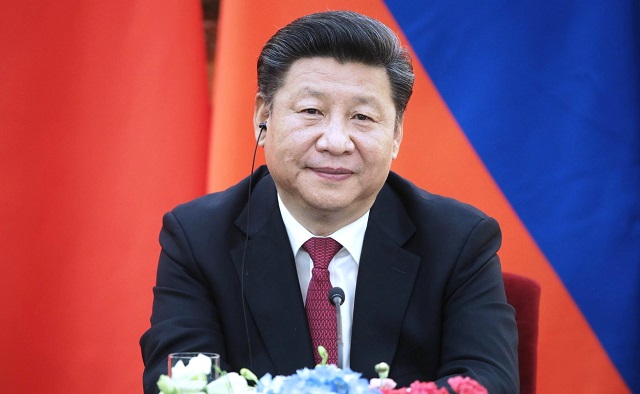 Republicans and Democrats in the House united unanimously to screw over the American people on Monday by passing a bill to give "Temporary Protected Status" (see: long-term amnesty) to Hong Kong residents and redefine "refugee" to mean anyone with "concern" about the "possibility" of political persecution.



From Big League Politics, "House of Representatives Rams Through TPS Amnesty for Hong Kong Residents, Chinese Citizens":

The House of Representatives passed the Hong Kong People's Freedom and Choice Act of 2020 through a unanimous voice vote in the chamber on Monday. The law enables residents of China's special territory to claim temporary protected status in the United States, thus making them immune to most forms of American immigration law enforcement.

While Hong Kong's status in the People's Republic of China remains tenuous, with the island possessing an active anti-Communist movement, the TPS amnesty provided to Hong Kongers represents a serious national security threat to the United States. Hong Kong's population of 7.5 million people are almost entirely regarded as Chinese citizens, and many Hong Kongers are staunchly loyal to the Communist Party of Mainland China.

FBI agents arrested Alexander Yuk Ching Ma in August, a Hong Kong-born naturalized US citizen. Ching Ma allegedly engaged in espionage on behalf of the People's Republic of China while working as a CIA agent. Ma allegedly provided classified national security information to Chinese Communist Party officials over the course of a decade, working with an unindicted co-conspirator.

Dan Cadman of the Center for Immigration Studies describes the Hong Kong amnesty as "a potential national security disaster in the making for our country, and if it passes, the intelligence organs of the PRC and its People's Liberation Army will be delighted at the opportunities it spawns."
CIS reported Tuesday that Section 10 of the bill also massively expands the definition of what constitutes a "refugee":

Here's what the relevant portion of existing law says:

(42) The term "refugee" means (A) any person who is outside any country of such person's nationality or, in the case of a person having no nationality, is outside any country in which such person last habitually resided, and who is unable or unwilling to return to, and is unable or unwilling to avail himself or herself of the protection of, that country because of persecution or a well-founded fear of persecution on account of race, religion, nationality, membership in a particular social group, or political opinion. [Emphasis added.]

Section 10 of the House bill would substitute instead this language:

(a) IN GENERAL.—Aliens described in subsection (b) may establish, for purposes of admission as a refugee under sections 207 of the Immigration and Nationality Act (8 U.S.C. 1157) or asylum under section 208 of such Act (8 U.S.C. 1158), that such alien has a well-founded fear of persecution on account of race, religion, nationality, membership in a particular social group, or political opinion by asserting such a fear and a credible basis for concern about the possibility of such persecution. [Emphasis added.]
Incidentally, another alleged Chinese spy was outed on Tuesday just one day after the House unanimously passed this bill.



China must be laughing at how easily we're getting played.



Since Biden's supposed victory, the Senate unanimously passed a green card giveaway for Big Tech and the House unanimously passed a TPS amnesty giveaway for 7.5 million Hong Kongers.

Biden said just three weeks ago he wants to give amnesty to 11 million illegal aliens within his first 100 days in office.

All China has to do at this point is wait for our own government to destroy us from within!

Follow InformationLiberation on Twitter, Facebook, Gab, Minds and Parler.