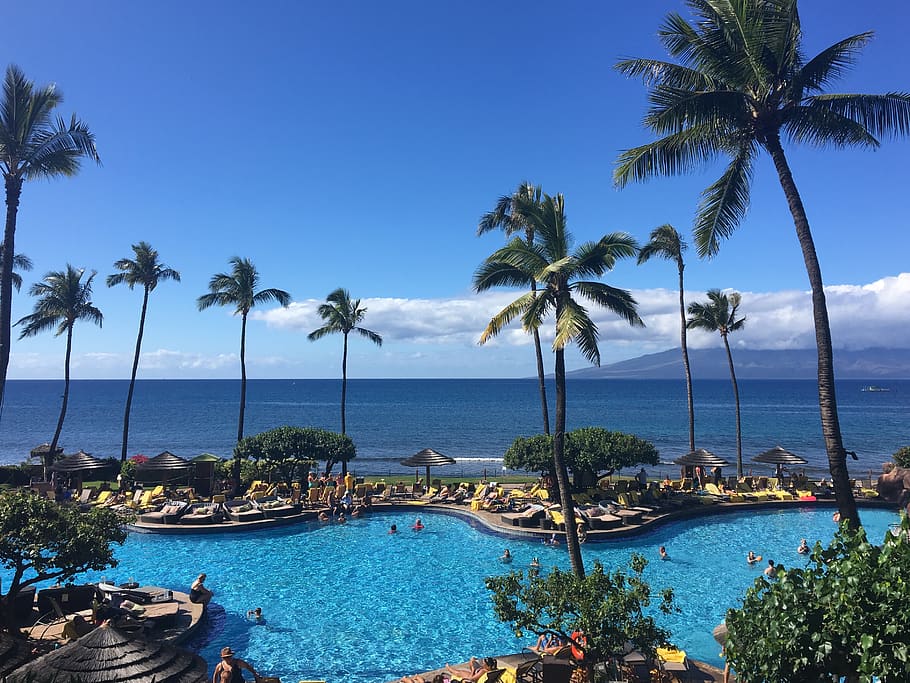 California lawmakers blew off coronavirus travel warnings and flew to Maui to party with lobbyists as their state was thrown into a vicious second lockdown, according to reports.



From Politico, "California lawmakers head to Maui with lobbyists despite pandemic, travel warnings":

The pandemic may have "canceled" 2020, but it did not derail an annual gathering of lobbyists and lawmakers on the shores of Maui that brought people from across the country to a luxury resort this week.

Roughly 100 people from four states converged at the Fairmont Kea Lani for a four-day legislative conference organized by the Independent Voter Project, said the group's chair and executive director, Dan Howle.

The 18th annual event was a third of its regular size, Howle said, but it still drew nearly 20 lawmakers from California, Texas and Washington state. The theme? How to reopen states' economies amid the public health crisis.

Howle said he was not concerned about the public health implications of bringing people from around the country together because of the stringent requirements in Hawaii's mandatory Safe Travels program. To avoid a lengthy quarantine, visitors must provide proof of a negative Covid test taken within 72 hours of arrival.

"It really doesn't matter where you're coming from as long as you have a negative Covid test before you arrive here," he said.

But tests aren't infalliable; they could provide the wrong result or fail to catch coronavirus during the incubation period. And there are risks to traveling because visitors could still face exposure on the island and bring the virus home.

The event comes amid a worrisome surge in infections across the country and new travel restrictions on the West Coast, and as many schools and businesses remain closed.
Though the plebs are being ordered to cancel Thanksgiving and Christmas and shut down their small businesses, Democrat Gov. Gavin Newsom was caught breaking his own lockdown orders to attend a party last week.


Politico continues:

Howle emphasized that there would be no cocktail hours or impromptu hotel bar hangouts and that guests would be instructed not to move from table to table at meals, adding that masks would be required at all times except when eating or drinking. The event received special permission from the county to convene a group larger than 12 people, he said.

He would not provide the names of any lawmakers in attendance, but the event often draws moderate Democrats. Assemblymembers Jim Cooper (D-Elk Grove) and Blanca Rubio (D-Baldwin Park) attended last year, according to financial disclosures. Their offices did not respond to multiple queries Monday about whether they were in Hawaii this week.

[...] "At some point in time, you have to figure out a way for people to get back to some semblance of a normal life," [Howle] said. "This is a good conference."
The LA Times has more:

The Independent Voter Project paid $550 for their airfare, Howle said, as well a five-night stay at the hotel, where rooms now run $600 or more per day.

Howle declined to name the attendees, but said there were fewer than 20 lawmakers from the three states. The remainder of the guests include legislators' spouses and other family members, as well as representatives of businesses and trade groups that pay thousands of dollars to gain access to lawmakers who may later be voting on bills affecting their industries.

Such sponsorships have cost $10,000 in recent years, though Howle said he was offering a significant reduction for this conference because of the pandemic.

The Independent Voter Project, which was founded in 2006, is a nonprofit that says it aims to empower nonpartisan voters and promote a less polarized approach to governing. It was behind the 2010 ballot initiative that instituted California's top-two primary system.

But the group — which is funded by corporate donors including AT&T, Eli Lilly and Co., Pepsico, Walmart and the Western States Petroleum Association — is best-known in Sacramento for spending tens of thousands of dollars each year to bring dozens of lawmakers to Maui.
These corrupt politicians should be thrown in jail.

Here are the charts of cases/deaths straight from California's official government website.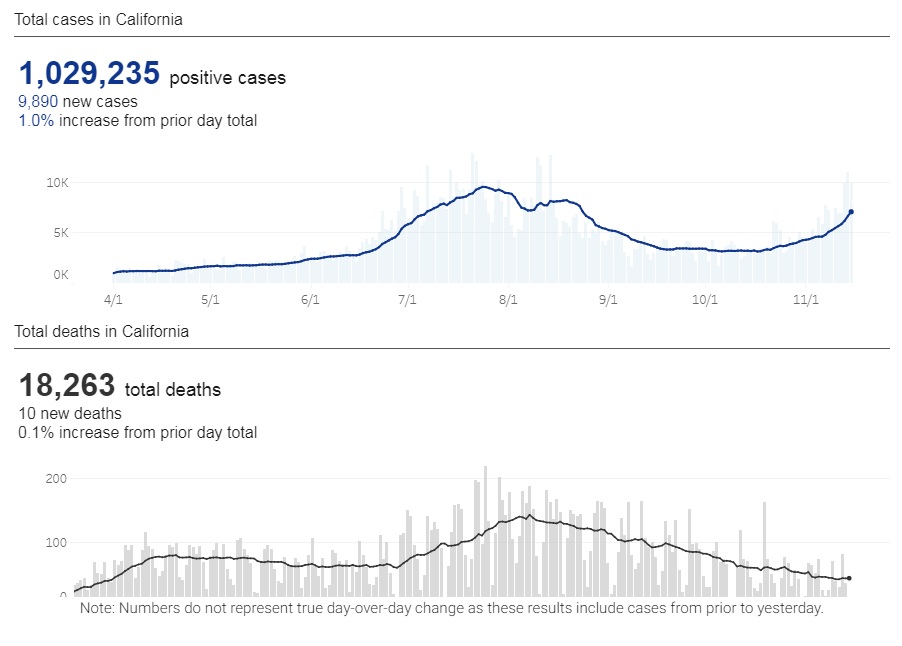 As you can see clearly, deaths are trending down.

Additionally, "cases" (most of which are asymptomatic) are rising together with increased testing.

If our ruling class actually thought this virus was a mortal danger, why are they all out partying?



When China instituted a lockdown back in January it seemed reasonable as they didn't know if this was a bioweapon or just a flu.

When Trump went to shut down the border in February out of an abundance of caution as China was spreading psy-op videos of people dropping dead in the streets, that also seemed like it may be reasonable.

We've had this virus spread throughout the globe for a year now.

This is the best estimate of survival rates from this virus according to the CDC: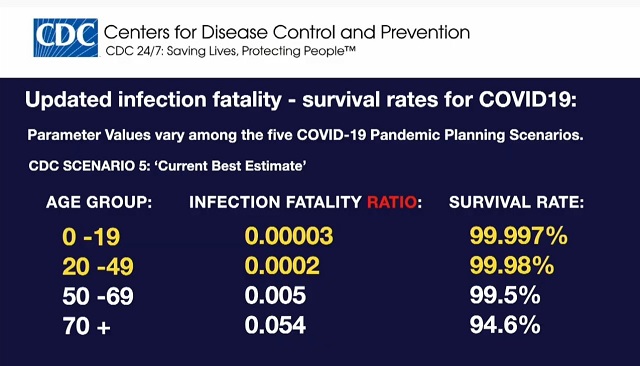 The hysteria does not match up with the data or the science.



What it does match up with is the globalist agenda the World Economic Forum dubbed "The Great Reset."



Canadian Prime Minister Justin Trudaeu laid this out explicitly in a video which went viral Monday on social media:


World Economic Forum founder Klaus Schwab has said specifically the purpose of The Great Reset is to fight nationalism:


"The Great Reset" is just global communism where our ruling class owns everything.



The lockdowns are killing our middle class while our ruling class is getting richer than ever.


They're also breaking down the ability of people to organize together to resist this radical agenda.

All the faith Americans and Europeans put into their leaders to protect them from what they believed was a dangerous virus and global pandemic is now being ruthlessly exploited to institute world communism.

This is an astonishing betrayal.

As I reported last week, Biden's team has called for a vicious second lockdown for the entire country while simultaneously announcing they want to throw open our nation's borders and bring in hordes of refugees directly from the Third World.


These policies are completely incoherent unless you see them for what they are: a pure power grab.

Follow InformationLiberation on Twitter, Facebook, Gab, Minds and Parler.