Rahm Emanuel: Biden White House Should Tell Laid-Off Retail Workers to Learn to Code
Chris Menahan
InformationLiberation
Nov. 07, 2020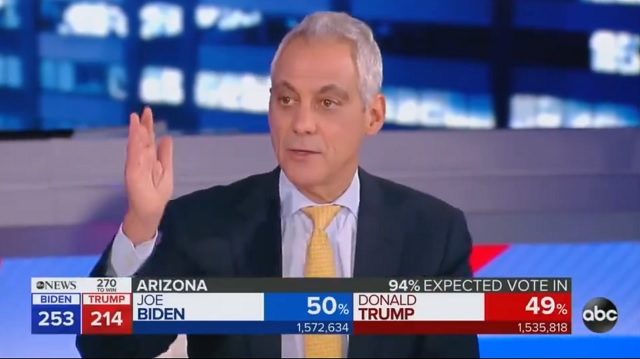 Former Obama Chief of Staff Rahm Emanuel said Friday on ABC that a Biden White House should tell folks laid off from retail stores like JC Penney to learn to code.

"There's going to be people like at JC Penney and other retail, those jobs are not coming back," Emanuel said. "Give them the tools, six months, you're going to become a computer coder, we'll pay for it and you'll get millions of people to sign up for it."

"They are not going back to parts of the retail economy and we need to give them a lifeline to what's the next chapter."

From NewsBusters' Curtis Houck:


Coding is undoubtedly one of the most difficult and frustrating jobs on the planet, especially if you don't have an IQ over 130.

Even very high-IQ coders often get burned out after just a few years.

The notion a retail worker should want to become a coder or be pushed by government policy to become one is patently absurd.

You're not giving them a "lifeline," your giving them a ticket to the unemployment line and throwing away six months or more of their lives on a pipe dream.

Seeing as how Emanuel served as Obama's Chief of Staff and is no longer Mayor of Chicago, there's probably a good chance he could serve in a potential Biden administration.

This is the type of crackpot economic plans they'll be pushing while shutting down the oil and coal industries.

Rather than follow-through and expand Trump's protectionist policies to bring jobs back to America and punish companies for outsourcing they're going to embrace unfettered globalism and train everyone losing their jobs due to their corona-lockdowns to work as code monkeys or work in wage cages in Amazon's ever-expanding warehouses.


Follow InformationLiberation on Twitter, Facebook, Gab and Minds.